Those who travel to Catalonia will be impressed by the diversity of experiences one can experience in the region. The capital, Barcelona, has a renowned Gothic Quarter that has become known as a focal point of Spanish architecture, as well as several beaches that tourists can visit. The prolific gambler will also be pleased to know that the region has several casinos that offer world-class entertainment.
These past few years, we've seen many regions begin to rival Las Vegas for the title of Gambling Capital of the World. Casino moguls have been hard at work developing Macau, which is largely considered to be the "Vegas of the East", and the region is said to be threatening Vegas with its sprawling casino resorts and estates. Catalonia may be far from reaching this level, but the region is showing a promising start. Not only have several casinos begun to be recognised, Betfair has also been granted several licenses to continue to operate in the region. While online gambling is yet to take off, visitors can try the following casinos in the Catalonia region:
1. Casino Barcelona
Located in the capital, Casino Barcelona boasts of providing an experience that's as diverse and thrilling as the region itself. Arriving at the casino, visitors will notice that it is quite cosmopolitan and modernist, and it offers not just great gambling experiences with six different table games including American and French roulette, but hundreds of slot machines that use the latest technology as well. A stop in the European Poker Tour, Casino Barcelona has also been nominated in the European Poker Awards. The casino also boasts of a variety of bars and restaurants, as well as live events that patrons can enjoy.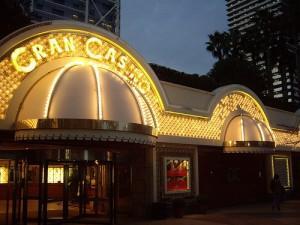 Casino Barcelona
2. Casino Peralada
For those who don't want to stay in the capital, Casino Peralada is an excellent choice. Peralada is a village in Girona, and it thrives on tourism and winemaking, making it an excellent stop for those looking for a more rural experience, and though it is more known for the churches and Gothic structures, Casino Peralada also offers a different experience to its guests. The casino is surrounded by lush gardens and flanked by two towers built in the 14th century, and it regularly holds poker tournaments as well.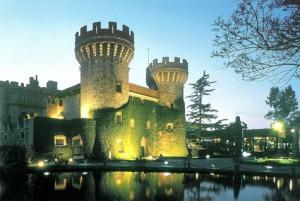 Casino Peralada, Girona
3. Gran Casino Costa Brava
The Gran Casino Costa Brava is a veritable one-stop shop for gamblers in the region. It not only has a great selection of games, but it also has its own hotel and accommodations, and even a spa where patrons can relax after a long day, offering massages and aroma therapy sessions. The Costa Brava area is also conveniently close to other activities. If you fancy sliding down some water slides or racing go karts, or even taking Flamenco lessons, Costa Brava may prove to be just what you need.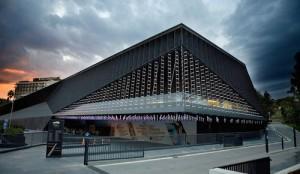 Gran Casino Costa Brava