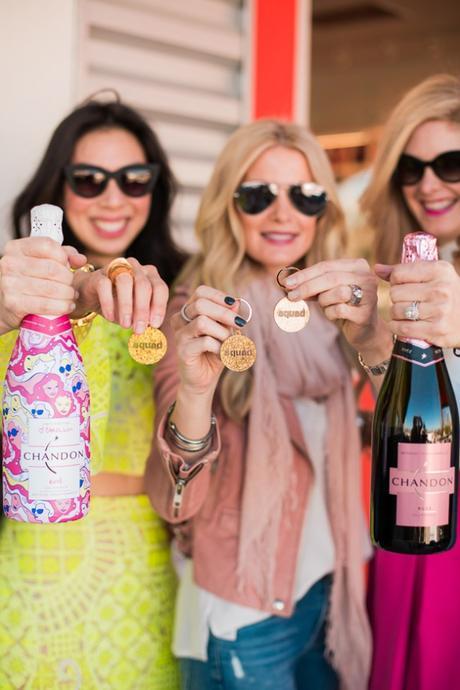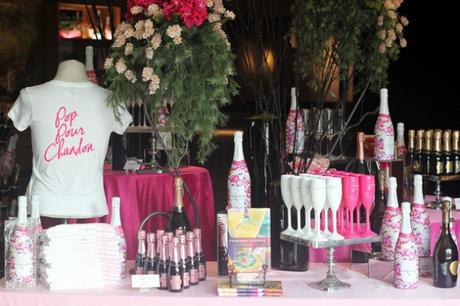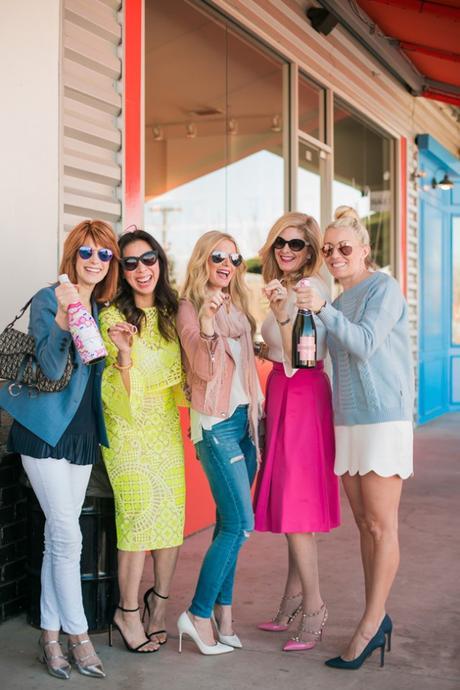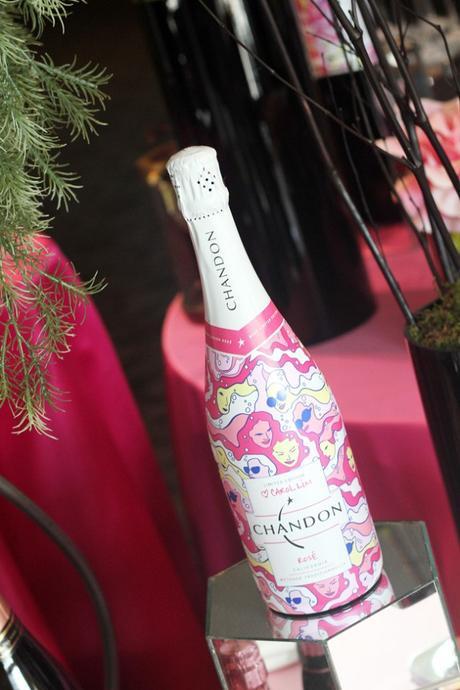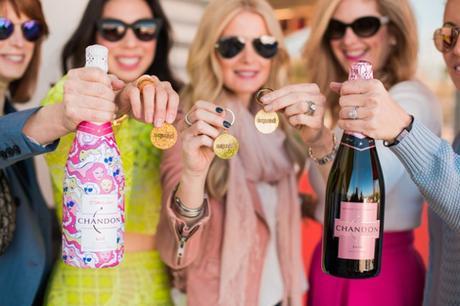 Photography (of the squad) by Mary Hafner
So, I'm probably the ONLY ONE who hasn't understood what Galentine's Day meant until this year.  Valentine's Day with your GALs = Galentine's Day!  Duh!  (If you know me, then this really ISN'T a surprise! Insert monkey covering mouth emoji here!)
Anywho, I had the perfect chance to celebrate a little early with my gal squad thanks to Chandon!  They sent over a bottle of their limited edition Rosé with the cover designed by Carol Lim of Opening Ceremony! Can you say "Perfect for Galentine's Day" three times fast?!  In case you aren't familiar with Chandon Rosé, it's a sparkling wine with hints of raspberry that is WAY TOO EASY to drink in a good (and bad) way! Hello #RoséAllDay!
I always have so much fun with these ladies!  Don't mind my crazy laughing face. Mary told us to be silly, and Cathy pretended to down the whole bottle!  We had wonderful afternoon celebrating the launch of Tanya's blog rebrand at Casa Rubia and Kate Weiser Chocolates in Trinity Groves.
If you haven't met my darling friends, then you must hop over to their blogs and say hello!  FROM LEFT TO RIGHT // Cathy of The MiddlePage, Moi, Heather of Style by Fluent, Tanya of Tanya Foster, and Jaime of The Real Fashionista.
If you haven't tried Chandon Rosé, then what are you waiting for?!
You'll see more of our outfits this coming Friday. #SneakPeek ;)
Mr. S and I visited the Domaine Chandon tasting room during our Napa trip. More on that to come later!
Happy Wednesday Lovely Peoples!
GET MY LOOK
---

Turn on your JavaScript to view content
Chandon Rosé and Squad keychains provided by Cake Group PR. All opinions and photos are my own, of course!  Thanks for supporting brands that make this blog possible.