Five hours in Dumaguete.Five hours to stuff ourselves.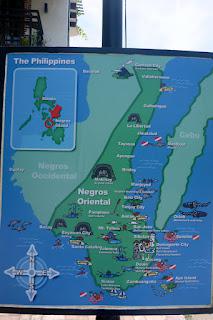 Time now is 1130AM.Stomachs are growling for lunch.And we hurriedly hop (but not without agreeing on the fare first) on a tricycle to take us to Gabby's Bistro.
Gabby's Bistro, found in the residential area of Dumaguete, sits in the same compound as Florentina Homes (a hotel) and Rana Verde (a coffee shop).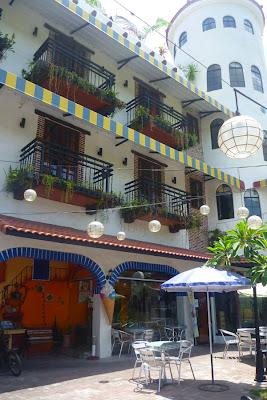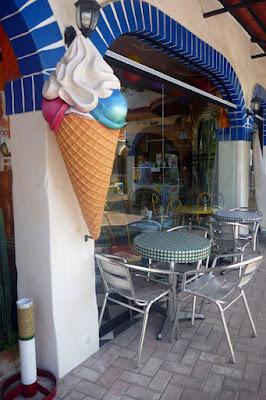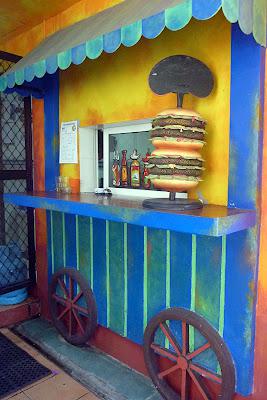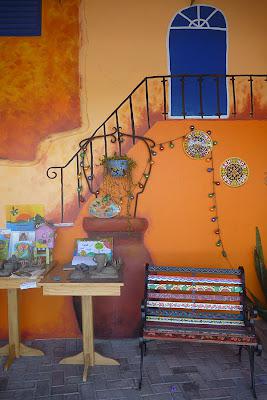 Clockwise from top-left: Florentina Homes, Rana Verde Coffee Shop which also sells ice cream, a small bit of their Mexican inspired mini plaza, and a painted-on burger cart.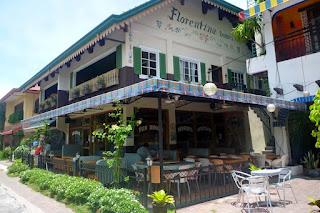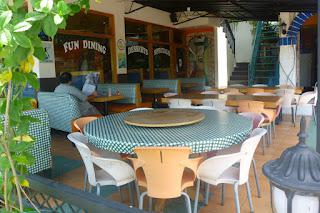 At the bistro, you can dine inside where there is AirConditioning or al fresco where it is AirContinuous.
The menu please. I'm getting hungry.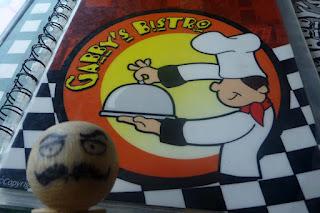 Some of the many things that kept my eyes busy while waiting for our food: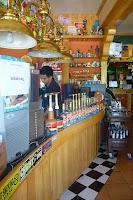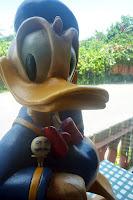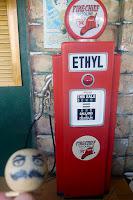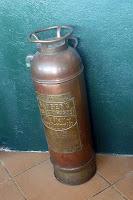 From L-R: The Bar in the bistro. Mr. Donald Duck looking like a boss! ETHYL Gasoline Pump. Don't worry, there's a fire extinguisher, albeit an ancient one. Below: Angry Birds and a cool pre-WWII plane.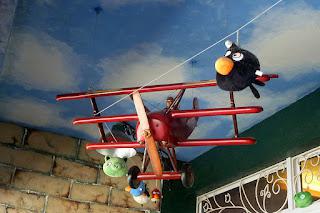 Here comes lunch!
Anna's Fiery Skewers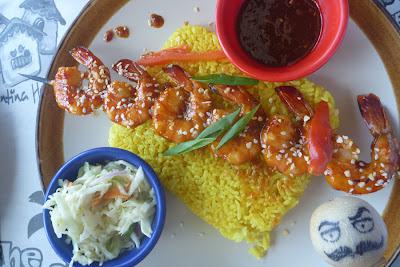 Four choices for your skewer: vegetables Php 145 / chicken Php 165 / pork Php 175 /  prawns Php 215Of the four, I just had to have prawns. Great combo with its sweet and spicy sauce and java rice.
Pork Marsala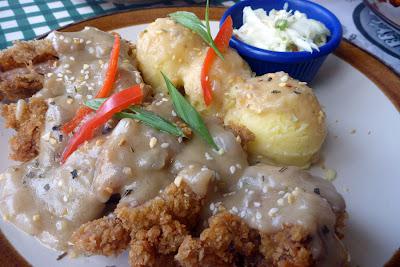 According to the menu, it is "beer-battered and breaded pork loin fried topped with cheese and herbs,with mashed potatoes and marsala gravy." Pork plus mashed potatoes plus whatever marsala is, this delish dish is more than enough for my travel buddy.
Summer Strawberry Mocktail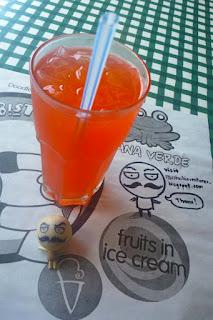 Mmmm...tastes like lemonade with strawberry syrup.Maybe it is lemonade with strawberry syrup.
Verdict? More than satisfied!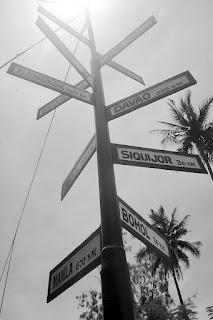 Now, where to next?
Gabby's Bistro
Rovira Road, Bantayan, Dumaguete City
(035) 422 0827
How this satisfying lunch ate its way through Mustachio's pocket:
Tricycle from port to Gabby's Bistro Php 15 (per person)
Pork Masala Php 185
Anna's Fiery Skewers (tiger prawns) Php 215
Summer Strawberry Php 50
Plain rice Php 25


In Dumaguete Diet is Dead:


Gabby's Bistro (you're here!)