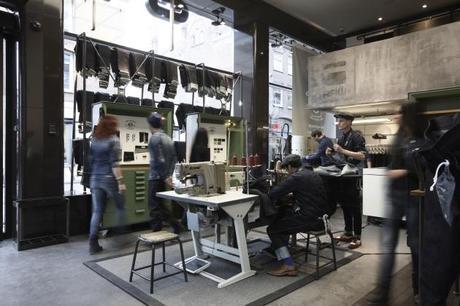 The G-Star Raw Atelier has travelled all the way from Europe to Melbourne for a one week only pop-up store in the new SuperGlue store at Highpoint Shopping Centre. G-Star Raw are delivering with the the clean 3301 five pocket denim in a straight fit for men and a slim fit for women.
At the atelier you'll be personally advised by a professional G-Star tailor about the correct width and the length of the denim will be tailored to your preference. You also get the opportunity to personally choose the detailing for your denim like different buttons, rivets and back label.
You can visit the G-Star Raw Atelier for a private appointment to get your own unique personalized G-Star Red Listing denim but you best be quick as there are only 150 pairs of denim available Australia wide.
Check it out