It's well seen that Gardening begins with a G - G for Grrrrrr, that is. (Arms folded, bosom heaving stance.) Honestly, it's almost impossible to garden in northern US places like Chicago.
Last winter was so brutal I have so far lost one 7 year old, 8 foot high Buddleja/Butterfly bush, two 7 year old, Russian sage bushes (aren't those things meant to be indestructible?) a 3 year old sage plant, a rhodadendrum and 3 delphinium.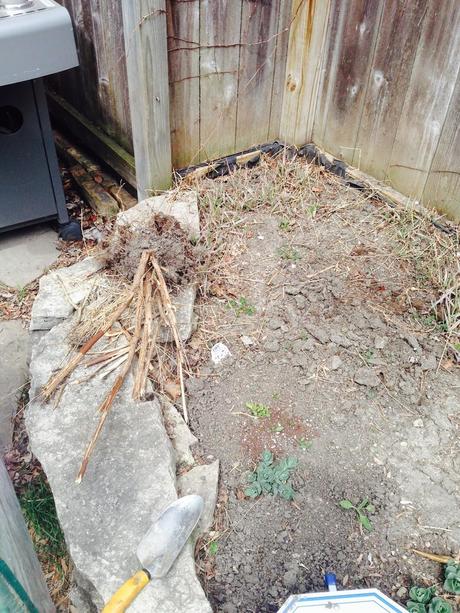 Completely dead Butterfly Bush.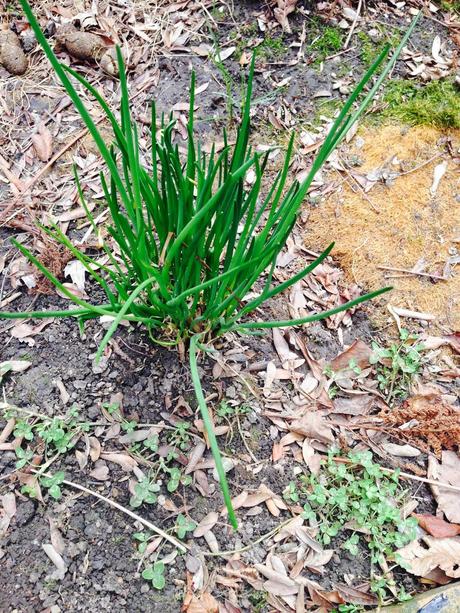 Somehow the chive made it through!
The added problem we had this winter (apart from the usual sub zero temps) was extreme sub zero temps, and ten feet of snow. Sometimes the snow can act as insulation, but when it melts a little and then refreezes, as it did this year, all it does is kill the roots.
I hate it when plants die.
Chicago gardening experts advise holding off any planting until the 1st of May, when we can almost safely assume there won't be another overnight frost. That means that your newly-planted garden might have a chance of looking full and bountiful sometime in September, - if the plants can make it through the heat.
I recently bought myself a cheap little miniature greenhouse, thinking that I could start my herb seeds off, and bud a few coleus plants etc. Spent last Sunday potting, put all the seed trays in the greenhouse and zipped it up.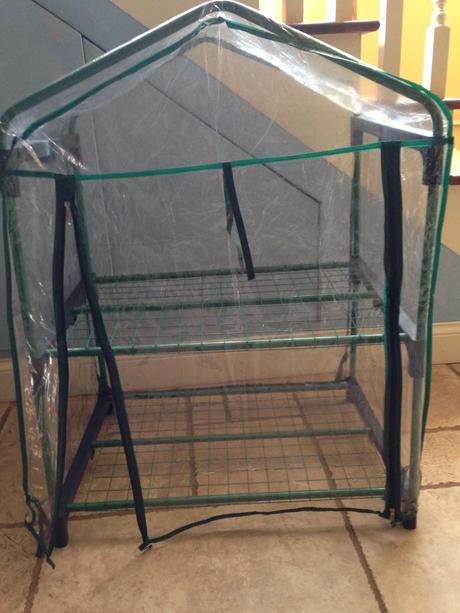 Although there wasn't an overnight frost, next morning the two small cuttings I had included were looking decidedly droopy, so they are now back on the kitchen window sill and the greenhouse is now wearing the BBG grill cover between the hours of 5pm and 10am. We'll have to wait and see if the seeds survived.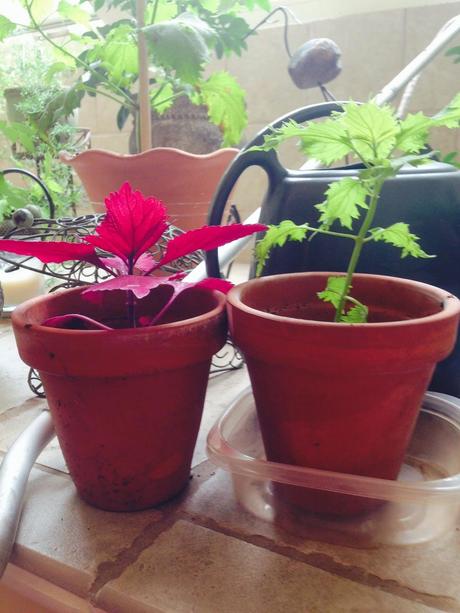 Nice and warm in the kitchen.
Sometimes I wonder if it's worth all the effort, but I can't face a summer of desolate looking back garden either.
Sigh.