The new era of digitization is boomed with latest technologies and new age communication tools. While talking about communication, most up-to-date generations of smartphones are grabbing all the lime light. One of today's smartphones has more computing power that all of NASA ages back in 1965. More than 4 billion people owe smartphone. Smartphones are finally taking the nation by storm. There are more than 65 smartphone brands that are used in India and combined with other brands in the country; Chinese devices make up 51% of the Indian smartphone market.
The rapid adoption of smartphones has led to unexpected demand for high-powered devices which exceed the manufacturing infrastructure of India. According to a report in Gartner India mobile market is the third largest market for smartphones and bigger than the US market. China has been established world leader in the mobile market for many years, with saturation being reached. Due to this oversaturation, Chinese manufacturers are now capitalising on the Indian opportunity as many leading Chinese companies like Meizu who are investing massively into the region.
All such companines are vying to stay ahead of race through bringing world's most advanced technology. Everyday some or the other new features and technologies are adding to maintain the spot light and also to sustain in the market competition. New android updates, quality battery backup, advance cameras, increased memory storage, fingerprint sensors even retina sensor is going to be normal feature in future smartphones.
Riding on the same wagon, Meizu is also consistently striving to bring in new and advanced technology across its range of smartphones. Few of key technical innovation and benchmarks, which company has already achieved through deploying array of advance features and specifications in its smartphones includes Flyme OS, M - Charge, Zero Delay Camera Technology, Could, IoT Compatibility and advanced fingerprint sensors. These features are also being boasted by other leading smartphone makers across globe while introducing news devices in markets.
These ultra advanced and modern day technology features which are engineered to provide seamless mobile experience to ultimate users, are simultaneously adding great value to company and empowering Meizu to create a distinct place for itself in fiercely competitive market.
For instance Meizu is bringing new technology named Flyme OS with AI engine and colourful new interface for enriched consumer experience. Flyme 6 features an outstanding and unique content-driven design that utilizes 8 elegant colours. Users are able to fully immerse into the content without being bothered by irrelevant factors. It is largest system update ever with its more powerful, secure and reliable with over 400 new features.
Besides, Meizu's new innovation of superfast charging system like m-charge is helping users to charge the battery in just 20 min, helping users to use smartphones flawlessly, at the same time it is both safe and durable. There is huge number of portable chargers booming the market with high rated mAh power chargers.
Mobile cameras are immerging as a new catch point for the consumers. Meizu India is coming up in this race with Zero delay camera technology. Incredible shots come as standard with all new launched smartphones. With all high mega pixels fast focusing rear camera, flash technology, which helps avoid over-exposed or washed-out photos. Now days, if the phone has average features and an extraordinary camera backup with it, its garbs the whole market. The Selfie obsessed generation is giving much more priority to the camera than the technology and features used inside the device.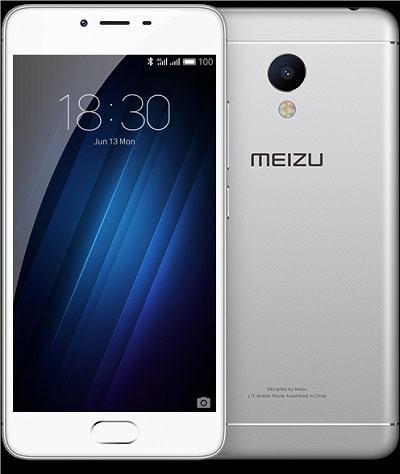 Fingerprint sensor is another hot selling topic in the market and Meizu India is featuring this technology in the front with mback in a very affordable price range. The device comes with a front fingerprint scanner which allows the user to unlock the phone quickly and securely, adding essential security to the data. This Smartphone gives users the flexibility to view content comfortably in any work or leisure scenario, and particularly in the confined areas often encountered during commuting or business travel. The One touch security ensures that only you can access the data on your phone. Very soon retina-scan sensors in smartphones will be a major technology trend and Meizu is also working deliberately in this direction to make it key part of its' future smartphones
New generation smartphones has synchronised cloud computing. Meizu flyme OS is already storing lot of data on the cloud. Consumers can easily restore original data without any loss. Consumer can view their contacts backup changes with clear display and precisely to a septic day.
Additionally, IOT going to be a new trend in the smartphone industry as consumers are already experimenting and using diverse apps and new technologically-advanced devices that have made their lives most comfortable. Therefore, mainly to ensure them utmost satisfaction, meticulous research is underway about how devices can always remain well connected to each other, with the entire control being in human hands only. A wireless small gadget can access the entire planet effortlessly only by once finger touch, this shows how human are converting a small device into a huge brain.
All above and many more technological advancements are in pipeline which will definitely transform the global ecosystem of smartphone industry.