We all are excited about the rumors circling Star Wars movies. And while we talk, those tasked with actually writing them moves forward. Screenwriter Lawrence Kasdan tells The LA Times:
"I'm trying to start fresh. There are certain pleasures that we think the saga can bring to people that they've been missing, and we're hoping to bring them that, and at the same time, have them feel that it's all new."
To IGN:
They're going to be fun. J.J. (Abrams)'s a great director for the first sequel. Perfect. We're very happy to have him. The writers I've been working with – Michael Arndt, who's going to write the sequel, and Simon Kinberg, who has, like me, been sort of consulting — they're great. I've never really collaborated a lot, and I've never been a room with a bunch of writers thinking, "Well, what should this thing be?" It's fun. It's really fun. And J.J.'s a writer. Yeah, lovely guy. I'd met him but didn't know him. But now I'm totally enamored by him. He's really funny and so enthusiastic.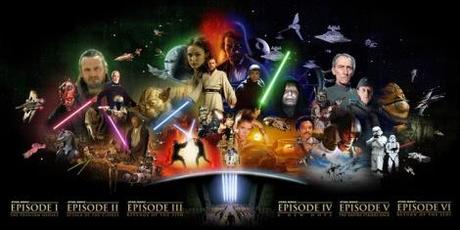 And scribe Simon Kinberg is telling IGN:
"As a fan, I wouldn't want to know too much. I know that's impossible because it's not the '70s or '80s anymore, but part of what was so exciting about A New Hope for me was I was entering into a universe I didn't know. Even in Empire, I was surprised by a twist I never would have seen coming. But it's different nowadays. I understand the excitement, and I'm happy that people are interested, obviously. But I'd rather people have something left to discover when they go in."
Well, that was it… Now back to waiting…
N.
Featured image credit: EW