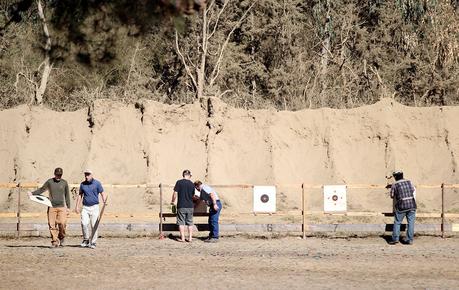 Local news reports
A clash between gun fans and outdoors lovers is shaping up as a regional park board considers whether to close a 52-year-old shooting range in Anthony Chabot Regional Park.
Critics say that lead shot pollution leached into soil and runoff at the range has become an expensive mess that will only become costlier to manage and clean. And, they say, guns and parks just don't mix.
"People hiking or walking dogs in a wide open regional park expect a natural experience, not to hear the blast of guns and ruining the peace and quiet," said Frank Burton, a Hayward resident.
He collected nearly 4,000 signatures an online petition urging closure of the range, which is used by police and the public. A rival petition to keep the range open garnered a similar number of signatures.