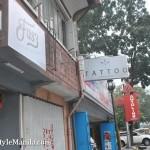 Early this year, my friends and I were lucky enough to visit Fuse Tattoo, one of the newest tattoo shops to spring up in Malate. The tattoo shop is owned by three good friends who just love tattoos! They have two experienced tattoo artists on their staff, with one available on weekdays and the other on weekends.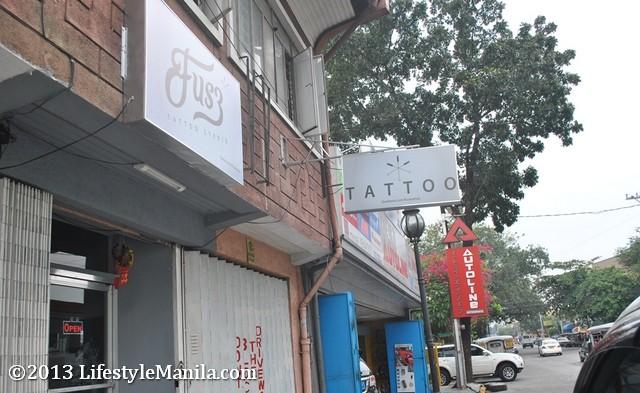 We dropped by on a Saturday, so Papa Dhong was the artist available for two medium-sized tats for my friends.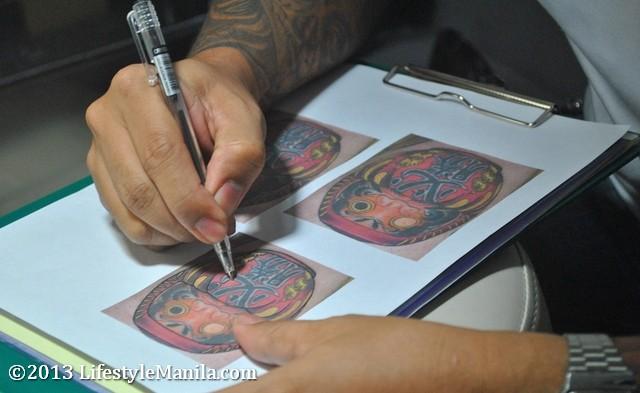 Daruma doll stenciling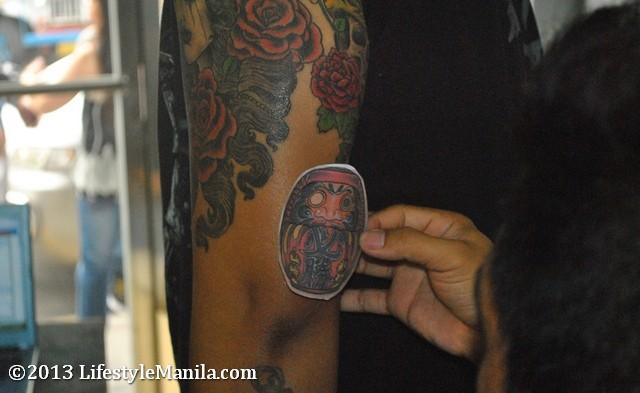 Placing the tattoo outline on skin using none other than a deo stick.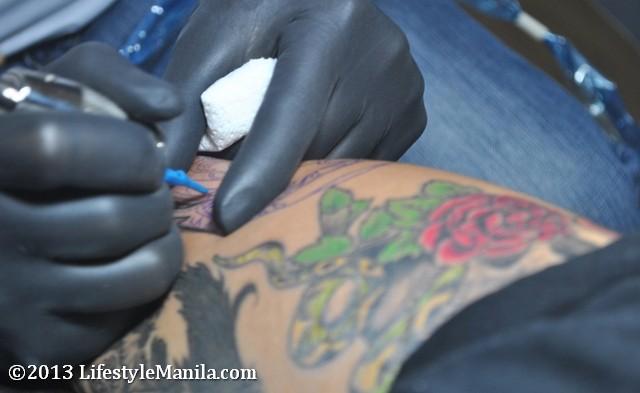 Painful? The Tattoo Outline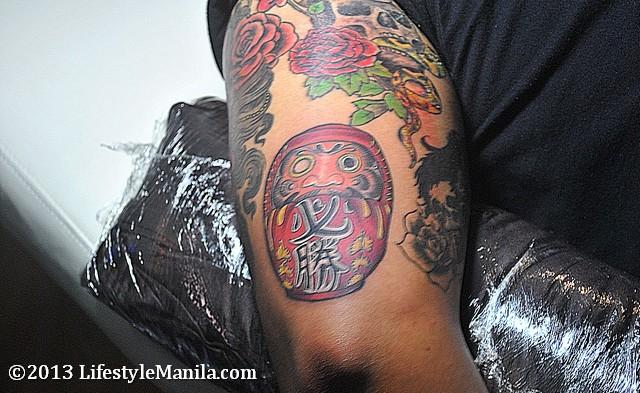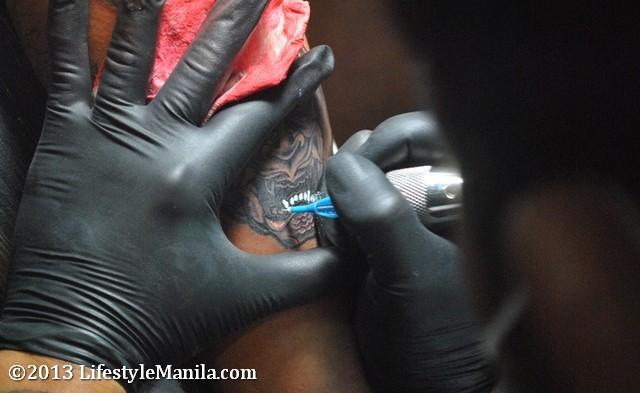 White ink for the Hannya mask details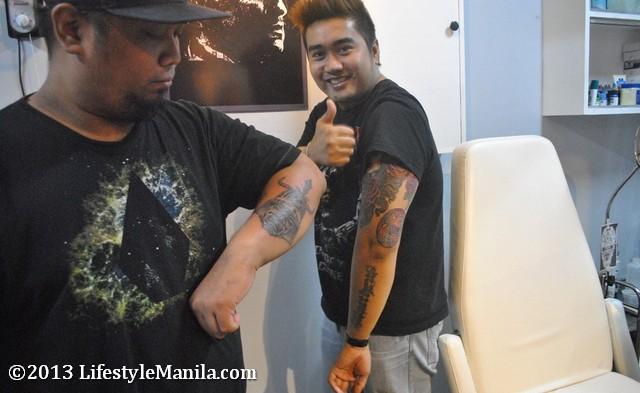 Happy customers
As you can see I was not able to personally experience having art permanently tattooed on my skin. I just so happened to be the writer sent in by When In Manila (Check out the article here.)
Rating: Five out of five stars (My friends considered the pain level and speed) Price: 2"x3" black and gray starts at Php 1,500; 2"x3" colored piece starts at Php 2,500 Location: 1103 Unit 3 Zobel Roxas Avenue corner Conchu St., Malate, Manila Phone: 02-4840217, 0916-6337076
PROMO ALERT
As you can see below, Fuse Tattoo is raffling off Php 10,000 worth of tattoo to one lucky winner! Just follow the directions below.