your dog/cat can have their own business card…
http://celiasueink.wordpress.com/2012/11/28/pet-projects/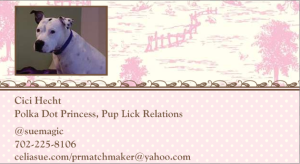 New Apps Help Pets Get Adopted by Making Funny Pet Photos Easy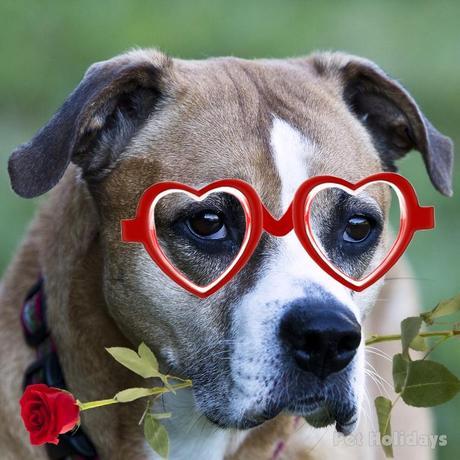 Of the 6-8 million animals being cared for in shelters, 3-4 million will be euthanized this year.  Mobile app developer Cat Game Apps wants to help more of these animals find "forever homes" with their new apps Pet Royals and Pet Holidays.
"Engaging photos help more pets get noticed" says developer Tim Wilson.  "And our new apps make it easy for anyone to make engaging photos."
The new apps make it easy to add accessories to photos.  Users simply take a photo of an animal's face with their smart phone or tablet, choose the accessories they want to add to the photo, and then adjust the size and position of the accessories using their fingers. Text bubbles with quotes can be added to the images also.
Pet Royals includes a variety of royal accessories like crowns, jewels, hats and fascinators.  Pet Holidays includes holiday accessories such as Santa hats and reindeer antlers as well as items for Valentine's and St. Patrick's Day, Easter, Thanksgiving and the 4th of July.
"Every shelter understands the importance of good photos in increasing adoption rates.  But it is not just about getting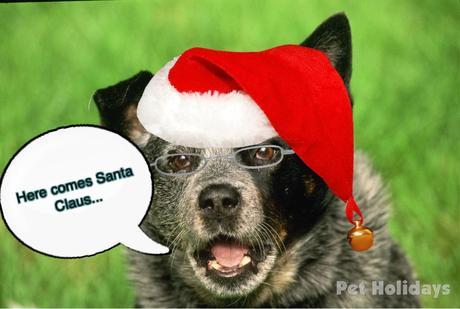 great pictures of the animals, it is about creating attention getting images and Pet Royals and Pet Holidays make it easy for anyone to create fun and engaging pet photos." adds Wilson.
Finished images, can be saved to the camera roll, emailed, or shared on Facebook, Instagram, Twitter or Pinterest. "These apps make a shelter's social media efforts, newsletters and blog posts much more interesting without spending a fortune." says Wilson. "Photos can also be uploaded to Shutterfly to make thank you cards, donation reminders or fundraising event invitations."
This app is not just for shelters.  Tim explains, "If you are a small business with an office pet, an animal groomer or a blogger who focuses on the pet market, these apps are also a great way to connect to your audience in a viral way.  You can also just have fun with your own pets!"
For more fundraising ideas visit Cat Game Apps LLC.  The basic versions ofPet Royals and Pet Holidays are free and available on iTunes, Google Play and Amazon.