Goa is the most famous and popular tourist place across the globe for its never-ending zeal. It would not be wrong to say, that it is considered as the 'Las Vegas' of India.
There are extravagant beaches, soulful churches, scenic roadways, lush green landscape, irresistible food dishes, nightlife, shopping and much more to explore and experience. The city offers something to every traveller irrespective of age.
Be it a onetime visit or many, Goa will always surprise you. I had always dreamed of visiting this paradise and it got fulfilled. Our friends had planned the Goa trip, where we six people from three different cities met at the Goa airport and our memorable journey began.
Here am sharing my experience and if you are planning to visit Goa, then don't miss out these fun things to do on your trip.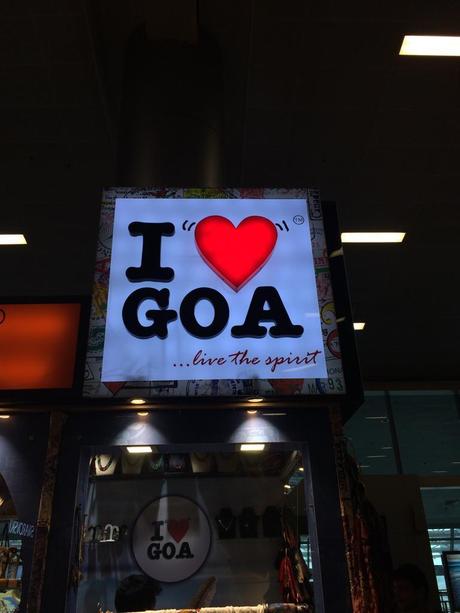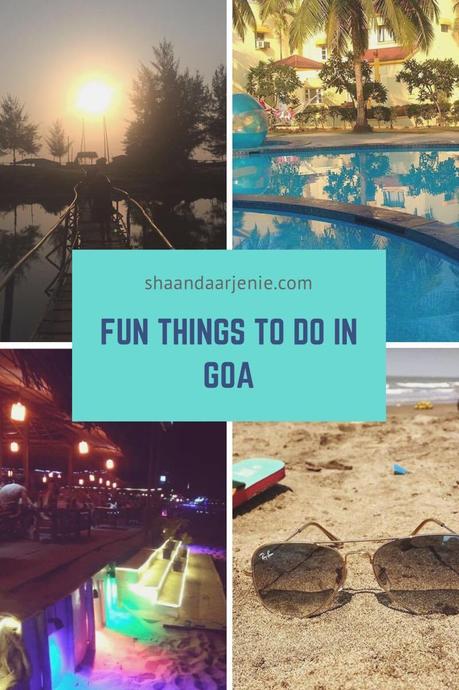 1)    Ooh, La La! Exquisite Beaches
Goa- known as the land of beaches offers a scintillating and silvery view. So, plan to visit the best beaches in your area where you are staying- North or South. This way you can cover many beaches or revisit your favourite beach and save a lot of time.
Along the seashore, you can enjoy your time with the waves on the beach beds. The beach has shacks and restaurants nearby, which is quite beautiful and looks stunning.
Most of the beaches are serene and tranquil, clean with good entrance and ample parking area.
Beaches we visited:
North
Candolim beach
Vagator beach
Mandrem beach (Personally favourite due to fewer crowds and an idyllic view)
South
Colva beach
Palolem beach
*Note: Be a good tourist and keep the beach clean.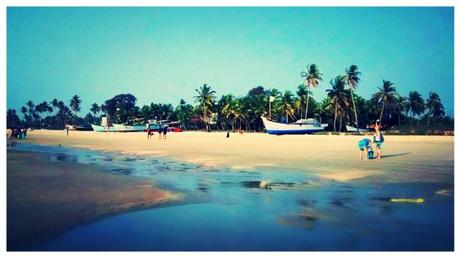 Vagator beach
View this post on Instagram

This is Mandrem beach , but far from other beaches but worth it . This hapnd coz of friend dad, he told do visit it. Less crowd, cool beach with beautiful area. Became my fav beach. #nofilter #iphone #photography #mandrembeach #goa #gogogoa #likes4likes #likesforlikes #travel #traveldiaries #indiabeautiful #beach #beautiful #fun #enjoy #live #lovethelook #loveyouzindagi #love #lifestyle #stories #memories #beach #instalike #instafun #instagood #TravelTales #mobilephotography #howimetmyshutter #coolpadsmartphone

A post shared by Jenifer $ayyed (@shaandaar_jenie) on Feb 11, 2017 at 9:59pm PST
View this post on Instagram

It took us 2 hours to reach this South Goa – Palolem beach. It's best beach in South Goa, do visit #loveyouzindagi #gogogoa #goa #palolem #beach #bff #friendsforever #traveldiaries #travel #holidays #fun #enjoy #time #moment #life #love #live #one #instafun #indiabeautiful #coolpadsmartphone #worldenvironmentday #naturefirst #dcpexpeditions #manfrotto #freedom2click

A post shared by Jenifer $ayyed (@shaandaar_jenie) on Feb 10, 2017 at 10:19am PST
2)   Lush green lanes (Dear Zindagi! Remember?)
Goa lanes are so beautiful and pleasing, that one gets engrossed in it. The pretty palm trees, colourful Portuguese cottages, clean roads make the journey amusing than the destination.
The best way to explore Goa is by 2-wheeler as it is the cheapest and convenient way to adore the lush green landscape as shown in the movie "Love you Zindagi". It was fun riding around the city.
*Tip:
Stop at the picturesque lane spot and do not miss to flaunt to capture the moment.
Carry your ID card as it will be required while hiring 2wheeler/ 4wheeler.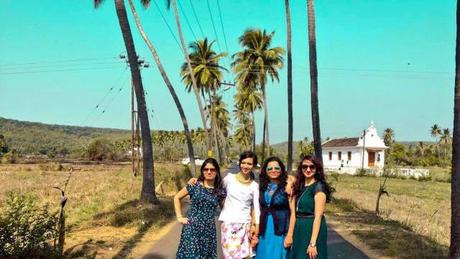 3)   Shop till you drop
When in Goa, be like Goans. Dress your best and wear what you always dreamed of, because if not in Goa, then where else would you do it?
You can find various types of dresses to shop for in Goa and at reasonable rates. Also, a trip can never get complete without shopping. Shop for yourself and collect souvenirs, artifacts, handicrafts, and gifts to take back with you.
The best shopping places in Goa that you shouldn't miss:
Goa is popular for several Flea markets and night bazaar which becomes a perfect place for Shopaholics.
Anjuna Flea Market (every Wednesday)
Arpora Night Flea Market
Mapusa Market (every Friday)
Palolem market
Mall De Goa
Local shopping near beaches
Although there are many lively markets, these places we visited and had a wonderful shopping time.
*Tip: Be better in bargaining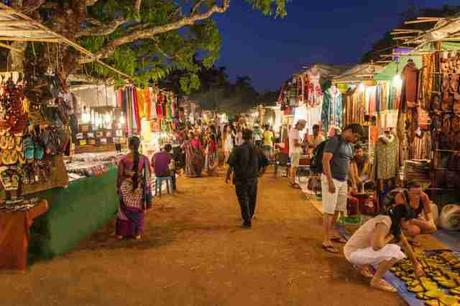 PC: Shutterstock
4)   Exhilarating Nightlife
Goa is the party capital and looks lively at night. The exhilarating nightlife of Goa is one of the attractions for visitors.
Whether you wish to visit a pub or club, or just hang out at night or spend a relaxing time at the beach or a leisurely cruise, Goa will give you a memory to remember for a lifetime and will make you desire to visit it again.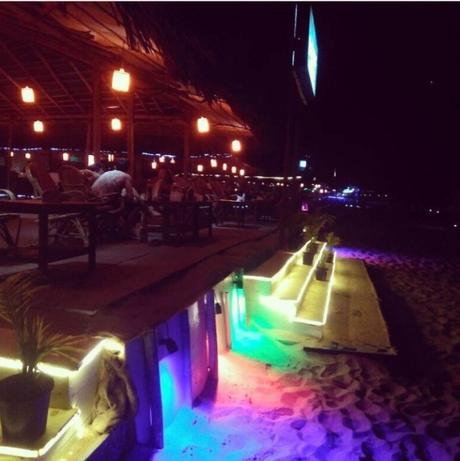 5)   Thrilling adventure activities
When in Goa, unleash yourself and enjoy in various fun and adventurous water activities like surfing, scuba diving, water-skiing, parasailing, banana ride, etc.
Even road adventure activities esp. quad biking is quite famous in Goa.
Take home an enriching experience with you.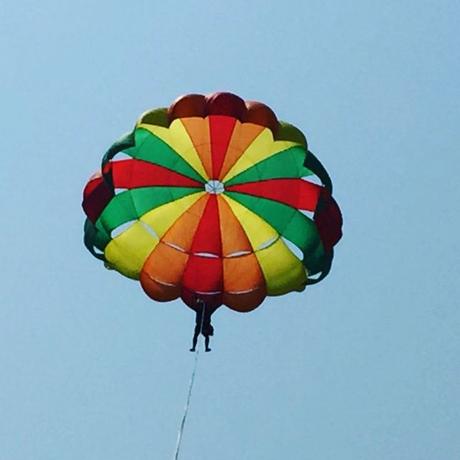 Parasailing
6)   Finger lickin' Food
Goa is famous for its scrumptious Goan cuisine and is a heaven for food lovers. Indulge yourself with the delicious seafood and satisfy your palate. Fish fry and prawns were my favourite and as my writing it down, am craving for it. Damn! It's so delectable.
Even for vegetarians, there are plenty of lip-smacking dishes available.
Don't miss to have Coconut water while walking on the beach to keep you hydrated and fresh.
*Tip
Copperleaf restaurant: Located in North Goa. They provide the best meal and the best service with affordable charges.
Try out the local Konkani cuisine in nearby beach restaurants.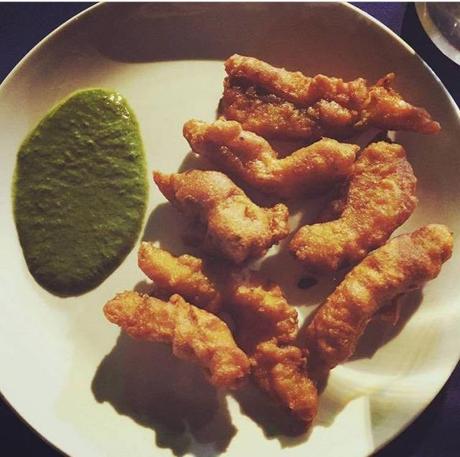 Seafood
The list is endless, but is sure these were enough to make you pack your bags and visit the beautiful part of our country.
So, what are you waiting for? Go Go Goa!!!