Are you an adventurous family? Is your idea of a fun holiday family carving up the slopes or jumping out of a plane together? If you're more about experiences, then coming up with something you haven't done before may be more of a challenge than figuring out where you will want to go. I personally love the idea of an adventurous holiday because it creates an environment where people are pushing their boundaries and creating a recipe for fun experiences together. If you can, why not combine two or more fun activities to increase the chances that you will do something that everyone will love, for example why not do kayaking and mountain biking, paddle boarding and white water rafting, there are so many options that there will be something perfect for your family. Here are some of my favorite activities to try together for a family adventure holiday: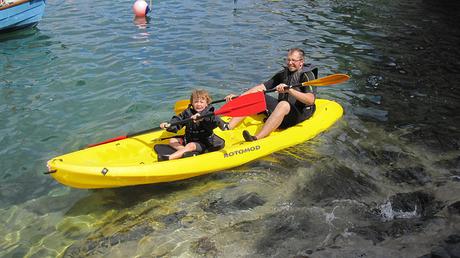 1. Kayaking
I think kayaking is a wonderful family activity because you can often find kayaks for two people, meaning that you can work together as a team and spend some special bonding time, chatting and working together to get in sync and move together on the water. You can pair family members up together so that they can keep up with the rest of the group and have a blast on the water. Be sure to take a GoPro camera with you in order to be able to take a bunch of cool photos without worry about dropping your camera in the water. One of my favorite things about kayaking is that it is for almost any age level, kids from about 5 years old can enjoy kayaking and younger kids can enjoy sitting with their parent in the kayak with them to feel included.
2. Paddle Boarding
Paddle boarding is one of those sports that looks much harder than it really is. After a bit of a learning curve to find your balance, it's a ton of a fun and an excellent way to keep your ab muscles engaged and toned. If you're feeling a little more extreme, why not consider even taking a yoga class on top of your paddle board. It may sound easy, but even simple yoga positions such as downward dog take a completely different turn when you have to balance on the top of a paddle board. You can choose to do them on the open water, or sometimes during the cooler months they're offered inside a heated pool. Personally, while I love the option of paddle board yoga, nothing quite beats the option of paddle boarding out to a gorgeous place in the middle of nowhere with sweeping vistas and gorgeous nature.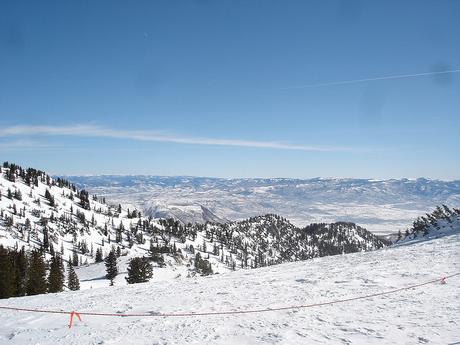 3. Skiing
This is a big one and a ton of fun for kids of all ages: for those who are a bit too young go skiing or snowboarding, they'll love playing in sleds and even just rolling around in the snow, throwing snow balls at anyone who's too slow to escape them. They say if they're old enough to walk, they're old enough to ski – so kids as young as 2 often find themselves in ski school learning how to do the pizza shape with their schools and carving up the mountain. It can be a great family activity each child can be placed in a ski school based on their age and ability and the parents can get some private time to enjoy the mountain to themselves. For younger kids or kids who just simply don't seem to have any interest in skiing, many of the bigger fields have day care centers so you can rest assured your children will be kept busy while you enjoy a few good runs.
4. White Water Rafting
If you love extreme water sports, this can be a really fun activity to do with the whole family. You'll be shown how to paddle together to move through the rips, how to move the boat if you get stuck and even how to perform a rescue if another boat finds itself in a tricky situation. White water rafting is super fun and one of the great aspects of it for a family holiday is that quite a few people can fit on the same boat meaning that you can share the experience together as a family. Depending on where you'll do it, they'll often have a professional photographer follow along in a kayak taking great adventure photos of you, making for some pretty special family photos to treasure for years to come. If you can spare some extra money, I'd definitely suggest purchasing some of them.
5. Trekking or Walking 
If you have some family members who love adventure but maybe find that their bodies aren't quite as fit as they used to be, then walking or trekking could be a good middle ground. This is also something that younger family members can partipate in without too much trouble, making it a lovely addition to most holidays. Check to see where you are planning to go to see if there are any special hiking or trekking areas nearby and if there are, be sure to bring appropriate gear so you can make the most of the area. If you're new to the area, it could be a smart idea to instead opt for a guided walk or hike, providing you with peace of mind and security knowing that you'll be on the safest, fastest and most secure route.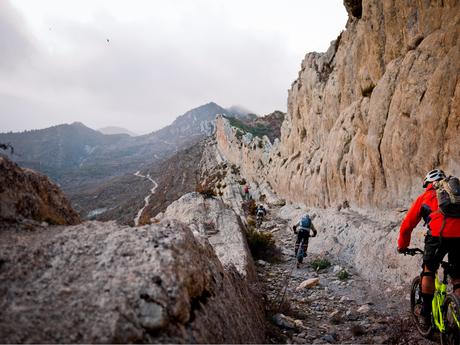 6. Mountain Biking
Is there anything better than the wind in your hair while you cruise downhill, while the bike's suspension helps take the edge off every line you carve in the dirt? Not really! Mountain biking is a ton of fun and is sure to spike your adrenaline. You'll also have the opportunity to take your time, stop where you want for photos and an opportunity to really soak in nature while you're enjoying the mountain biking trails. The good thing about choosing to go mountain biking is that there tend to be a number of different trials depending on experience and ability, so you can find one that's a good fit for you and your fitness level.
Choosing any one of these activities and planning a holiday around it is a sure fire way to make a fun trip for your loved ones, but if you do want to spice things up, why not try doing a couple of these things? That way you're likely to choose at least thing everyone loves and it will create a super special holiday. Have you ever planned an adventurous holiday before? Let me know in the comments below what you got up to!