We are so excited to share our first
Fun Finds Friday
!
Since
Halloween
is right around the corner and we know how our humans just LOVE to dress us up, we thought it would be a perfect time to search for some fun Halloween bandanas on Etsy.
For those of you who aren't familiar with 
Etsy
, it's an online marketplace of handmade products by artists from around the world. You can find some really unique, one-of-a-kind things there that are handmade!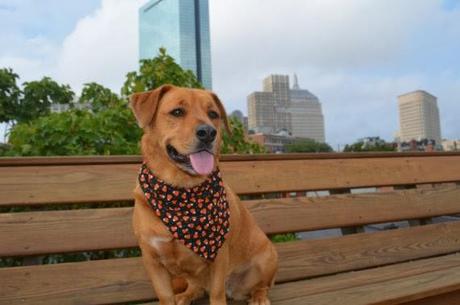 We love this Candy Corn print from Wiggly Butt Designs located in Boston, MA. We couldn't decide what is more cute, the shop name, the dog or the bandana!
Price $5.00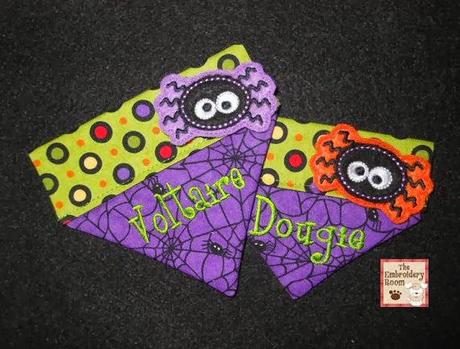 We are so in love with these Personalized Collar Style Bandanas from The Embroidery Room located in Little Rock, Arkansas. They also make personalized pet blankets and throws.
Price $14.50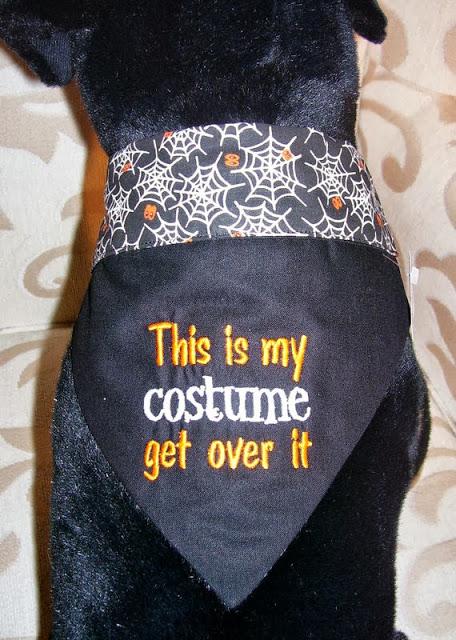 We got a big chuckle out of this one! This is my costume bandana from Butterflies-N-Dreams, located in Ardsley, NY. It's also reversible with a spider web print on the reverse side.
Price $14.50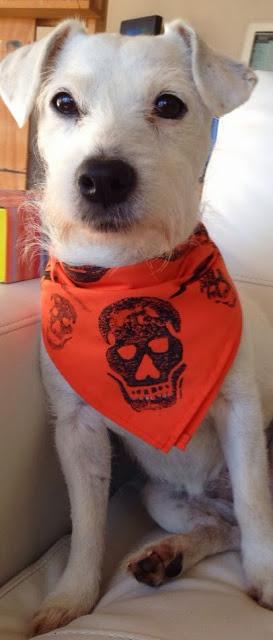 For the rebel dogs, Black Skulls "Eddie" Bandana from Banditos Dog Bandanas, located in Vancouver, Canada. This also comes in pink for the lady rebels! BOL!
Price $19.89
We hope you will visit these shops as they have so many more things than we have featured here today!