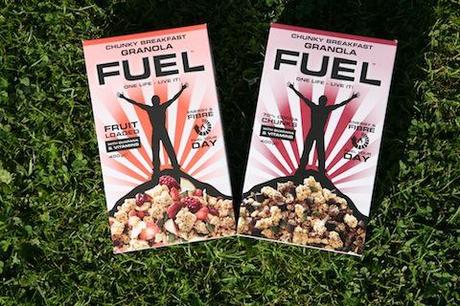 We recently tried a brand new chunky granola breakfast cereal called FUEL which was created to give people a boost in the morning.
It may not have quite the wake up call of caffeine and taurine based drinks but we can vouch that they achieve a pretty reasonable boost through their guarana and vitamin packed cereal, ideal for the morning after all these Christmas parties which are beginning to creep up on us.
The cereal comes in two varieties; 'Fruit Loaded' with cranberries, redcurrants, apple, peach and strawberry and 'Chocolate Chunks' with pieces of 70% cocoa dark chocolate. Both were really tasty with big chunks of granola, fruit and chocolate that absorbed just the right amount of milk without going soggy.
Here's their sporty looking website and if you spot it in the supermarket give it a go.