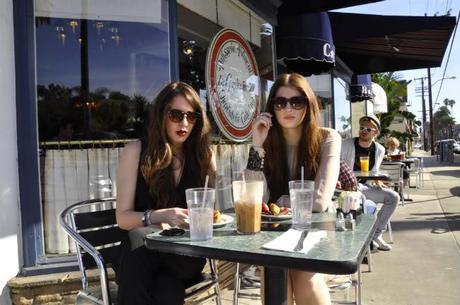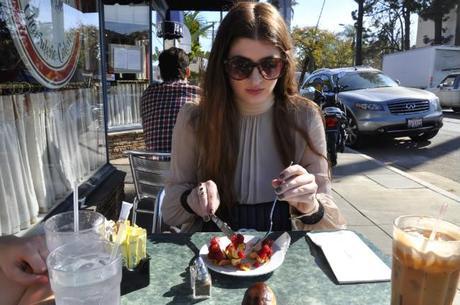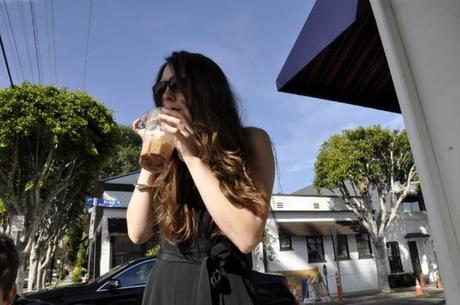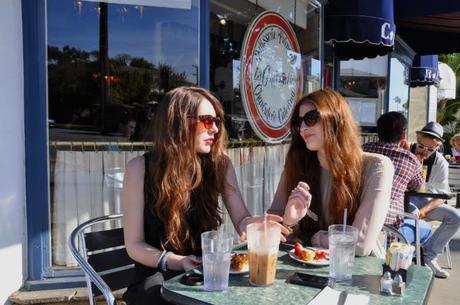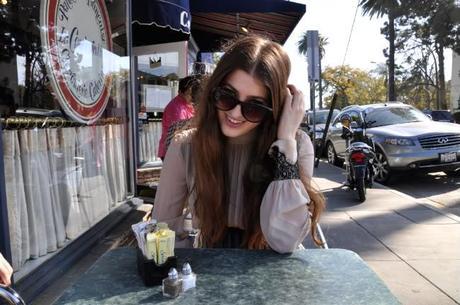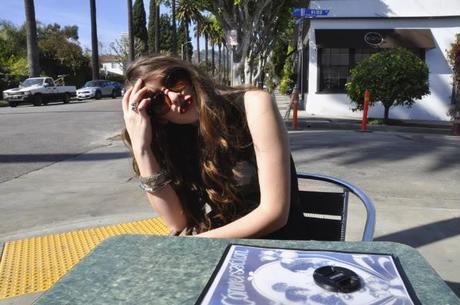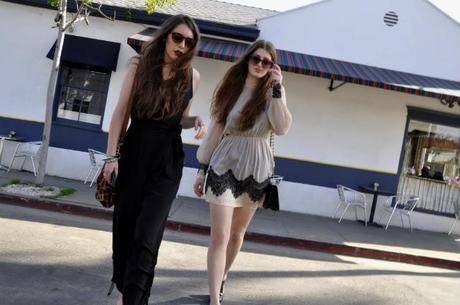 Chloe: madison marcus jumpsuit
Jessica: vintage cream and lace dress, vintage chanel bag
last week we went to
La Conversation the most delightful little french cafe in LA. we had fruit tarts and chocolate eclairs and lattes and everything wonderful. paris is calling our name. any day now would be fine.
jessica got this amazing lace dr

ess from wasteland. it's the perfect tea time dress. and chloe is feeling very stella
mccartney
in this jumpsuit. and right now wishing we were together again to share another fruit tart.
xoxo,
c&j