A few posts ago …. I introduced PPMeow readers to a fantastic clothing line called Kiyonna. This company strives to design something a size 6 would die to wear, but they remain focused on expert fit and style for the plus-size woman.
I personally go weak in the knees for all their feminine, black lace options when it comes to dresses and separates.
My coveted pieces is this 3/4 length lace wrap top ….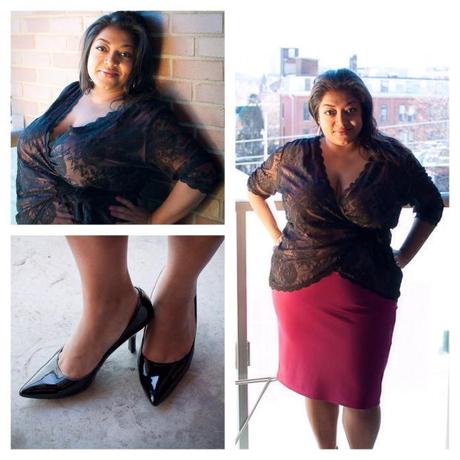 AND the ultra-sexy Valentina Illusion Dress…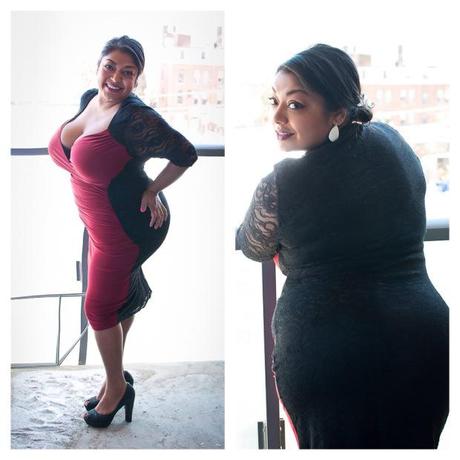 WELL friends…..this fab line is having crazy sales right now …. plus PPMeow is hooking you up with an additional 20% off!!!
Just use this link (also found on PPMeow's homepage sidebar menu) — and you'll be directed to the Kiyonna site and get this discount on top of the sale prices you see listed there!!!!   Weeeeee!
Check out some of my faves that are on sale right now….that could and SHOULD be yours, you Fruglaista you!!!  :)
My Top 5 Kiyonna items ON SALE …. I've baked in the link to the images below for your shopping pleasure:
#5  ShaylaLace Skirt  - comes in purple, white and my fav teal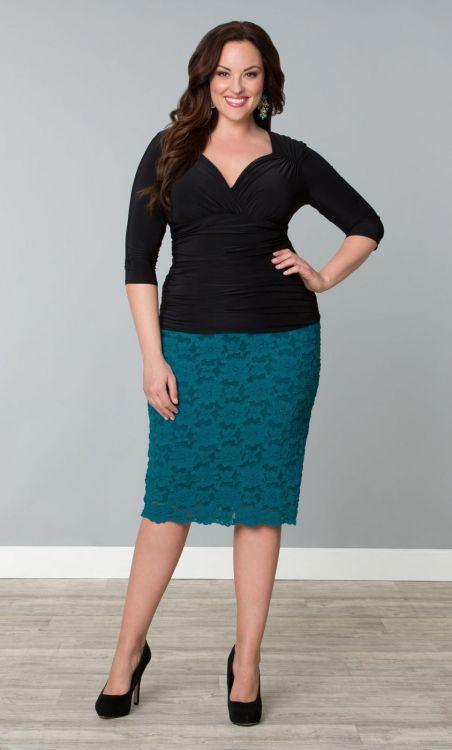 #4  Caleigh Convertible Skirt and Dress – comes in black w/cream stripes OR navy with teal stripes — Ahdorbbbbz!!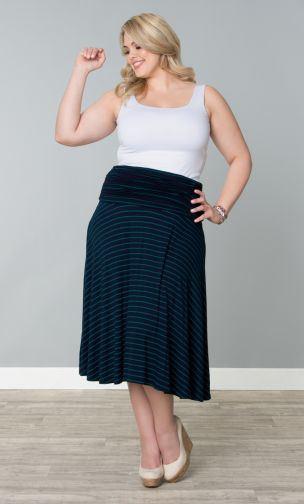 #3  Serena Cold Shoulder Dress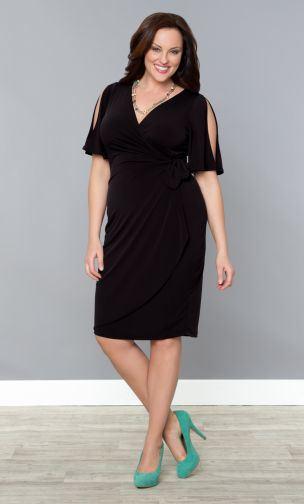 #2   Kylie Lace Ruched Top  – come in teal w/black lace OR blue w/black lace (love love love!)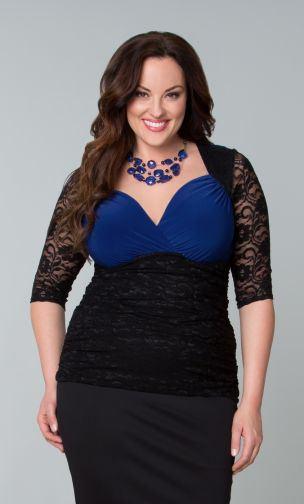 #1 Paris Pencil Skirt – comes floral with navy background OR black background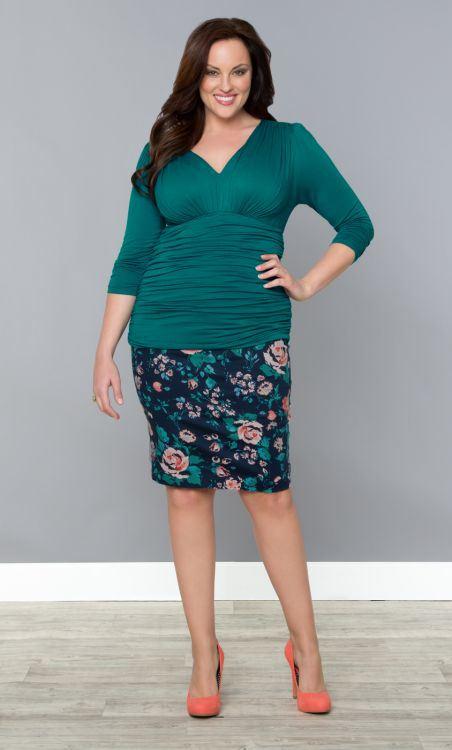 Happy shopping – remember use this PPMeow link to access the Kiyonna site for an additional 20% off your purchases -
ON REGULAR PRICE AND SALE PRICE STUFF!!!
Have you LIKE'd the Facebook page yet?  What are you waiting for ??? :)