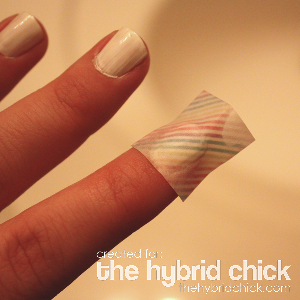 The Digi Nails – A Hybrid Manicure
This frugal idea uses digital scrapbooking supplies to make fancy nails!
Hybrid Chick wrote:
This is a super-easy project, but it did take me a couple times to get it just right. Be prepared for that.
You may have to practice a time or two to get the hang of it.
Unfortunately her website is no longer available, but check out these
Jamberry nail wraps
on Amazon, similar idea, but less work to fit!
Photo credit: TheHybridChick.com
All rights reserved
---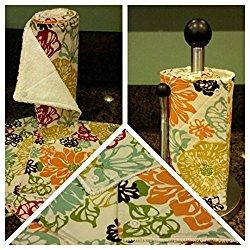 Reusable, Eco Friendly Snapping Paper Towel Set
It is neat that she put them on the paper towel roll holder!
Would you use these instead of paper towels?
Would you make them for yourself?
Read more...
Check out these
Unpaper Towels/Snapkins
on Amazon!
Photo credit: Amazon
All rights reserved
---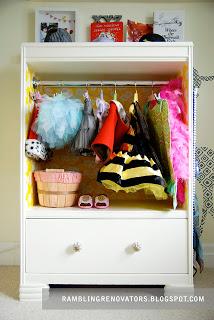 Chloe's DIY Costume Closet
Creating a Dress-up Chest - or hand up baby clothes from an old dresser!
What a great idea!
My youngest son always had dress-up costumes laying about - this would have really helped - and looked great too!
Read more...
Check out these dress-up closets on Amazon!
Photo credit: RamblingRenovators
All rights reserved
---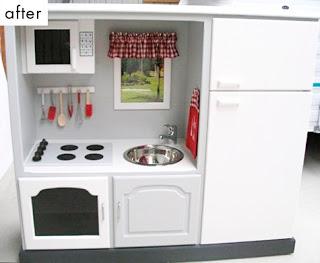 20 coolest DIY play kitchen tutorials
If you ever see an old TV Entertainment unit tossed out to the garbage, grab it!
It will make a wonderful kitchenette for the little one in your life!
Read more...
Check out these Play Kitchenettes on Amazon.
Photo credit: NattyMichelle
All rights reserved
---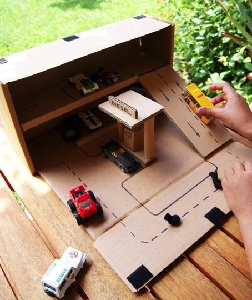 Toys You Can Make with Cardboard
I love making toys out of cardboard - so simple, so inexpensive, so versatile!
Make a Portable Parking Garage with an IKEA Forsa Box, Boredom Buster: DIY Ball Run, Make a Corn Maze Marble Run, Green Grocer Shop From Cardboard, Cardboard Dollhouse, Homemade Cardboard Suitcases, Puppet Theatre, Make Your Own Draconian Fort, The Faraway Tree In Cardboard, A Cardboard Castle to Keep
Read more...
Check out these Cardboard Toys on Amazon - my favourite is the Pirate Ship!
Photo credit: ApartmentTherapy.com
All rights reserved
---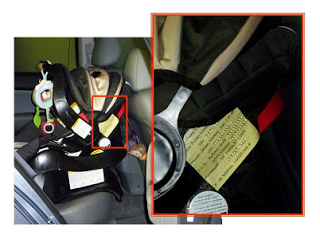 Car Seat Info Tag
Too many times firefighters come upon a car wreck where the mom is unconscious, and there are children in the car too young to speak or communicate anything useful to the rescue team.
Place a sticker
(or use a self-laminating kit to make it last longer)
on each child's car seat providing information to help rescuers.
Include:
child's name and DOB, parent's names, DOB and phone, emergency contact info, child's doctor, any medical issues.
Put it in an out-of-the way place
, where it can't been easily seen by passerby's, and on the stationary part of the car seat that you leave inside the car.
You should also attach one on booster seats or seat belts, as well as diaper bags, strollers, backpacks, luggage - anywhere you need important information stored for your child.
Read more...
Check out this Car Seat Tag on Amazon.
---
NOTE -
If any of the above links are not working or the freebies or coupons no longer available, please post a blog comment below and I'll edit it!
---
QUICK FREEBIE TIP:
Printer failed to print your coupon? Don't have a printer? Look for a Help/Contact link or button on the page and tell them the printer failed and they will often send you a coupon in the mail.
Click for more quick freebie tips
---