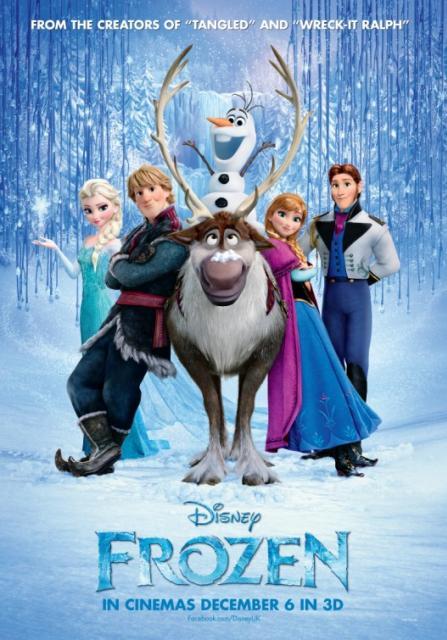 Anna and Elsa were inseparable as children until Elsa (who has magical powers) ends up hurting her sister. Anna has no idea about the incident s therefore does not understand why Elsa pushed her away. On the day of her coronation to the throne Elsa cannot contain her powers and sets the kingdom in eternal winter.
I have just been to see this film at the cinema (in 2D) and I am pleased to say that Disney have not lost their magic and really come up with something special in this film. It has a bit of everything, catchy songs and lovely story at the heart of it all with lots of good characters to meet along the way. Parts of the film just show that Disney have also moved with the times a little bit as well, the ending and certain parts about "true love" aren't really what you would expect. I think this is a good thing as they are kind of laughing at themselves at times.
The songs were very much like songs that you will find in a musical, this probably added to why I found myself loving this film. Obviously its always great to hear Idina Menzel sing! But the songs really do have so much meaning to the story and life in general. Speaking to the audience and you get sucked into it all.
Anna's companions are Christoph, his reindeer Sven and Olaf a snowman. As you see a pretty random combination but it does work so well. You cannot help but laugh with and at Olaf he really does add comedy value to the film and rearranging his body, but will anyone tell him what will happen if they do manage to get summer back?
While watching and getting into the film I had not seen a very obvious bad guy, but when he shows his true colours that is a really fantastic moment. I was actually quite shocked by the manner in which it was done. It was so un-Disney and I actually thought no way has he just said that! But it really did add something extra to the film, even if that part is more for the adults. Maybe it also shows that Disney aren't giving girls false hope as they used too? If so . . . I like it . . . No . . . Love it!
So Disney opted for two Princesses, well to begin with as one does become Queen. That is something that has not happened very often, but we know how much they put into the Princesses new and old. So to have two more is very good, especially when the story is built around the love and friendship between the two sisters.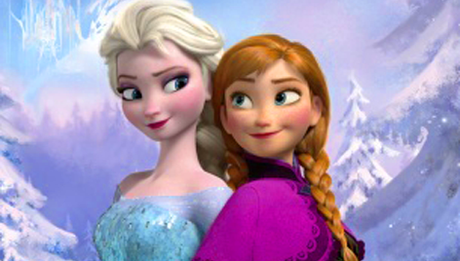 It does end up all about them and I think that is a much better thing than it ended up as the traditional love story even if we do have that element in as well. I think it's a fantastic direction for Disney to head in. I think it will get people back on side with parts being more real life-like. If you have seen the film you should understand what I mean.
It has something for everyone, young or old it doesn't matter, it will leave your heart feeling warm and put a smile on your face. It really is that good. Some of the lines are easily in for the adults and more visual slapstick like moments for the children. Hence the laughter at Olaf, I think he is going to be a very popular character for the children.
Having seen the film in an almost sold out screening with plenty of young children, you hear their reactions and I found that made it an even better experience. As let's face it as a child you view things very differently to an adult and that is something brilliant about seeing an animated film at the cinema. I really do recommend this film, as it has that special Disney touch which has looked lost in recent films. I think the ice and snow fit very well with winter and the build up to Christmas as well, so what better time to go and see this film? Don't be mistaken though it's not a Christmas film.
Have you been Frozen?