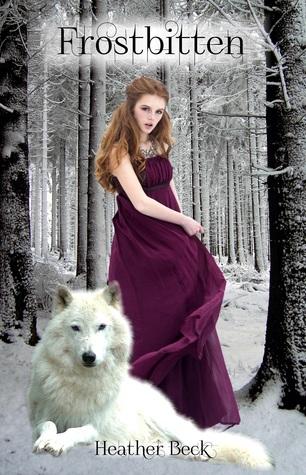 Frostbitten 
By Heather Beck
284 pages | September 13th 2014 | Enchanted Publishing 









Great beauty hides dark secrets...
Seventeen-year-old Anastasia Lockhart has never led an easy life, but when she starts getting into serious trouble, she's sent to live with her grandparents in Cedar Falls. The small, picturesque town hasn't changed since she visited four years ago, with one exception – the presence of a handsome, mysterious boy named Frost. Despite warnings from her grandparents and friends to stay away from Frost, Anastasia can't deny their attraction, and the more time they spend together, the deeper in love they fall. Unfortunately, Frost has a secret that is beyond Anastasia's wildest imagination, and she soon finds herself in the midst of a supernatural legend that has haunted Cedar Falls for years.
Can Anastasia and Frost's love really overcome anything, or are their fates much darker?




The air inside Anastasia's bedroom was frigid, causing her to subconsciously retreat further under the duvet in an attempt to keep warm. Wind whipped at her hair and exposed skin, chilling her to the bone, and as her eyes slowly fluttered open, she realized that something was wrong. Sitting up, she wrapped the duvet tightly around herself. That's when she heard an odd noise, like a succession of small clinks every time she moved. Carefully, she swept her hand over the duvet, cringing as several shards of glass scraped her skin. 
A gust of wind blew through the bedroom, directing Anastasia's attention toward the window. Wildly, the curtains blew back and forth, revealing the shattered pane. It looked like something large had smashed through the window, and as the moon's glow intensified and streamed into her bedroom, she saw dark red blood dripping from the broken glass, pitter-pattering as it fell upon the ledge.
Suddenly, the floorboards creaked and then she heard a low, angry growl. Anastasia's heart raced as she spun around to see a wolf standing at the foot of her bed. She wanted to yell for help but quickly realized that any loud noise may provoke an attack. Instead, she tried to stop herself from shaking as she stared at the wolf. He was large and black, with piercing yellow eyes that seemed to burn into her soul. Her stare aggravated the wolf as he let out another growl and hunched his back.
Knowing that she had to get out of the bedroom, Anastasia slowly began to step out of bed. In response, the wolf snarled, revealing razor-sharp fangs that were covered in saliva. With her first plan unsuccessful, she decided to find a large or, better yet, sharp object. If she acted fast enough, maybe she could protect herself. She looked around, examining everything in her bedroom, but unfortunately, she found nothing that would be even slightly helpful. A cold realization swept over her; she was trapped, and the wolf was anything but friendly.
Aggressively, the wolf pounced onto Anastasia's bed and then crept forward, forcing her backwards until she hit the headboard. As the wolf brought his face close to hers, his breath momentarily lingering like a cloud, she caught a whiff of raw meat. Immediately, she felt like being sick."Easy, boy," Anastasia said in a soft, shaky tone.
In a bloodthirsty rage, the wolf leapt on top of Anastasia and ripped his fangs into her left shoulder. She screamed as an intense pain shot throughout her body, immobilizing her in the process. As the wolf's fangs dug deeper into her flesh, the agony worsened and soon became unbearable. Then everything went black.



*This title has been enrolled in our August Reviewer Share mail-out check back to find review links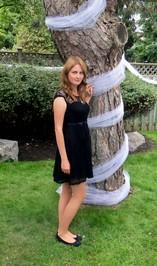 Heather Beck is a Canadian Author and Screenwriter who began writing professionally at the age of sixteen. Since then she has written eleven well-reviewed books, including the bestselling series, The Horror Diaries, which has sold in six continents.
Heather received an Honors Bachelor of Arts degree from university where she specialized in English and studied an array of disciplines. Currently, she is working on the Frostbitten series and has two anthologies slated for publication. As a screenwriter, Heather has multiple television shows and movies in development. Her short films include: Young Eyes, The Rarity, Too Sensible For Love, Circular, and the forthcoming Witch's Brew.
Besides writing, Heather's greatest passion is the outdoors. She is an award-winning fisherwoman and a regular hiker. Her hobbies include swimming, playing badminton and volunteering with non-profit organizations.
Website - Goodreads