I am always on the look out for new books to read so I thought I would let you know some of my favourites!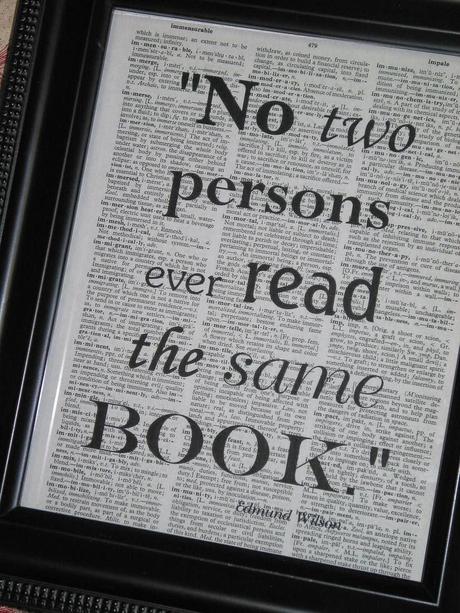 The Hunger Games by Suzanne Collins
'Set in a dark vision of near future a terrifying reality TV show is taking place. Twelve boys and twelve girls are forced to appear in a live event called The Hunger Games. There is only one rule: kill or be killed. When sixteen-year-old Katniss Everdeen steps forward to take her younger sister's place in the games, she sees it as a death sentence' 
I'm pretty sure everyone and their cat has read this series but if you haven't you must read it now! It's so amazing and the films are pretty good too.
The fault in our stars by John Green
'Despite the tumor-shrinking medical miracle that has bought her a few years, Hazel has never been anything but terminal, her final chapter inscribed upon diagnosis. But when a gorgeous plot twist named Augustus Waters suddenly appears at Cancer Kid Support Group, Hazel's story is about to be completely rewritten.'
This book is so moving its unreal, I was so close to crying whilst reading this book. It's an amazing story, if you like books that touch your heart you will love this.
Looking for Alaska by John Green
'Before.

 Miles "Pudge" Halter's whole existence has been one big nonevent, and his obsession with famous last words has only made him crave the "Great Perhaps" (François Rabelais, poet) even more. He heads off to the sometimes crazy, possibly unstable, and anything-but-boring world of Culver Creek Boarding School, and his life becomes the opposite of safe. Because down the hall is Alaska Young. The gorgeous, clever, funny, sexy, self-destructive, screwed-up, and utterly fascinating Alaska Young, who is an event unto herself. She pulls Pudge into her world, launches him into the Great Perhaps, and steals his heart. 

After.

 Nothing is ever the same.'




I loved this book so much I literally didn't want it to finish! Again its a sad story but it really made me think about things. John Green is an amazing author, I need to read more. 




Divergent Series by Veronica Roth


'No. 1 New York Times bestsellers DIVERGENT, INSURGENT and ALLEGIANT in collector's trilogy set. DIVERGENT - a major motion picture in 2014. Divergent: Sixteen-year-old Tris has been forced to make a terrible choice. In a divided society where everyone must conform, Tris does not fit. So she ventures out, alone, determined to find out where she truly belongs. Tris can trust no one in this brutal new world, but she is drawn to a boy who seems to both threaten and protect her. Insurgent: Tris has survived a brutal attack on her home, but she has paid a terrible price. Wracked by grief and guilt, she becomes reckless as she struggles to accept her new future. If Tris wants to uncover the truth, she must be stronger than ever as more shocking choices and sacrifices lie ahead. Allegiant: The faction-based society that Tris once believed in is shattered - fractured by violence and power struggles and scarred by loss and betrayal. So when offered a chance to explore the world past the limits she's known, Tris is ready. Perhaps beyond the fence, she will find a simple new life, free from complicated lies, tangled loyalties and painful memories. But Tris's new reality is even more alarming than the one she left behind. And once again, Tris must battle to comprehend the complexities of human nature - and of herself - while facing impossible choices about courage, allegiance, sacrifice and love.'



I read all 3 of these books in a matter of days! They. Are. Amazing! End of, read them now! 




I realize now this post is kind of long but I wanted to let you know about these books so you can enjoy them too! Please let me know of any book recommendations




I am always on the look out for new books to read so I thought I would let you know some of my favourites!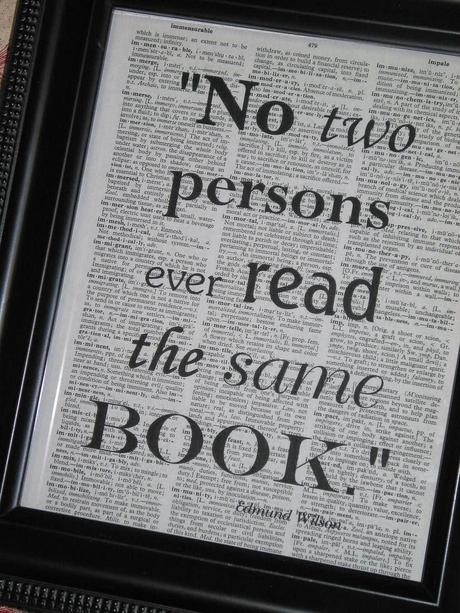 The Hunger Games by Suzanne Collins
'Set in a dark vision of near future a terrifying reality TV show is taking place. Twelve boys and twelve girls are forced to appear in a live event called The Hunger Games. There is only one rule: kill or be killed. When sixteen-year-old Katniss Everdeen steps forward to take her younger sister's place in the games, she sees it as a death sentence' 
I'm pretty sure everyone and their cat has read this series but if you haven't you must read it now! It's so amazing and the films are pretty good too.
The fault in our stars by John Green
'Despite the tumor-shrinking medical miracle that has bought her a few years, Hazel has never been anything but terminal, her final chapter inscribed upon diagnosis. But when a gorgeous plot twist named Augustus Waters suddenly appears at Cancer Kid Support Group, Hazel's story is about to be completely rewritten.'
This book is so moving its unreal, I was so close to crying whilst reading this book. It's an amazing story, if you like books that touch your heart you will love this.
Looking for Alaska by John Green
'Before.

 Miles "Pudge" Halter's whole existence has been one big nonevent, and his obsession with famous last words has only made him crave the "Great Perhaps" (François Rabelais, poet) even more. He heads off to the sometimes crazy, possibly unstable, and anything-but-boring world of Culver Creek Boarding School, and his life becomes the opposite of safe. Because down the hall is Alaska Young. The gorgeous, clever, funny, sexy, self-destructive, screwed-up, and utterly fascinating Alaska Young, who is an event unto herself. She pulls Pudge into her world, launches him into the Great Perhaps, and steals his heart. 

After.

 Nothing is ever the same.'




I loved this book so much I literally didn't want it to finish! Again its a sad story but it really made me think about things. John Green is an amazing author, I need to read more. 




Divergent Series by Veronica Roth


'No. 1 New York Times bestsellers DIVERGENT, INSURGENT and ALLEGIANT in collector's trilogy set. DIVERGENT - a major motion picture in 2014. Divergent: Sixteen-year-old Tris has been forced to make a terrible choice. In a divided society where everyone must conform, Tris does not fit. So she ventures out, alone, determined to find out where she truly belongs. Tris can trust no one in this brutal new world, but she is drawn to a boy who seems to both threaten and protect her. Insurgent: Tris has survived a brutal attack on her home, but she has paid a terrible price. Wracked by grief and guilt, she becomes reckless as she struggles to accept her new future. If Tris wants to uncover the truth, she must be stronger than ever as more shocking choices and sacrifices lie ahead. Allegiant: The faction-based society that Tris once believed in is shattered - fractured by violence and power struggles and scarred by loss and betrayal. So when offered a chance to explore the world past the limits she's known, Tris is ready. Perhaps beyond the fence, she will find a simple new life, free from complicated lies, tangled loyalties and painful memories. But Tris's new reality is even more alarming than the one she left behind. And once again, Tris must battle to comprehend the complexities of human nature - and of herself - while facing impossible choices about courage, allegiance, sacrifice and love.'


I read all 3 of these books in a matter of days! They. Are. Amazing! End of, read them now! 

I realize now this post is kind of long but I wanted to let you know about these books so you can enjoy them too! Please let me know of any book recommendations