Hi everyone! My name is Teresa and, as you may have guessed, I hail from the beautiful city of Cape Town in South Africa. My passion for food had it's roots in my childhood - I have many fond memories of baking mince pies & biscuits over the Christmas holidays, granny's apple pie and custard, mom's muesli slowly baking in the oven, plum jam bubbling on the stove and Monday night roast chicken being enjoyed with home made gravy. And this is where it all started...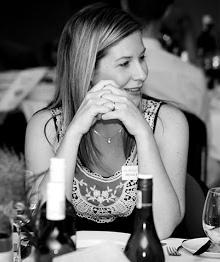 My goal on this blog is to spread the foodie love! I will be sharing some my tried and trusted recipes, tweaked and perfected over the years - because let's face it, I've never been good at sticking to the recipe, that I hope will inspire you to get into the kitchen. (There will also be regular "back to basics" tutorials for any novices out there, so no excuses...)
As a busy mom I tend to revert to the same recipes at home for convenience, but I plan to challenge myself too... seeking out new ingredients and spending more time diving into my collection of recipe books and magazine clippings to try something new! (And to share the results with you of course.)
I'd love to hear your comments and suggestions so please get in touch.
Well, with the introduction concluded there's nothing more to do except pull up a kitchen stool and make yourself at home. Here we go.....