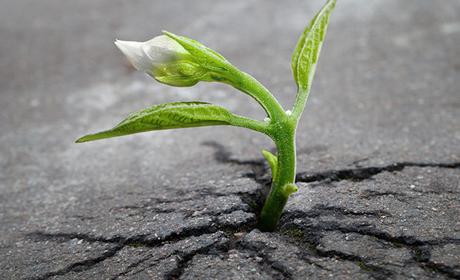 Our nation is in a period of mourning. It's been over a week since the political earthquake and we've yet to begin our recovery. We're caught in the early stages of grief, feeling angry and sad, far from the acceptance that comes at the end of a healing process.
Whether we receive our information through news media coverage or social media sites, it's all about adversity and uncertainty. Some people are frustrated or disillusioned and involved in targeted reactions like protests, boycotts and petitions. Others are feeling vulnerable and worried about family and friends. They're trying to make sense of the chaos while protecting against assaults on minorities and immigrants. But we only rise above suffering when our voices are truly heard.
These are disturbing times. How we look at challenges often dictate our responses. When we're feeling stressed and helpless in the face of difficulty, resilience is one of our most adaptive qualities. Take a lesson from Nelson Mandela: 
Part of being optimistic is keeping one's head pointed toward the sun, one's feet moving forward. There were many dark moments when my faith in humanity was sorely tested, but I would not and could not give myself up to despair.
All of our thoughts are mental products although they don't necessarily reflect an absolute reality. You can begin to change your mindset by reframing negative thoughts into positive ones. Consider these possibilities:
Can you feel encouraged by looking at what is good around you and within yourself? Can you be courageous going forward by speaking up for your beliefs? Can you take action by supporting a cause or lifting up someone and find conviction?
Post-traumatic growth is a term that refers to how adversity can be a springboard to deeper meaning in life. Think about this:
What if you were to re-evaluate your priorities, learn more about those who are different than you or broaden your perspective? Try to connect with others through shared emotions or a common purpose. We need to bounce forward at a time when our aspirations for this country seem to be in jeopardy. Hope may be the best possible path so let's begin to really listen to each other. We're all on the same team. And it's time to start reuniting the United States.