This post contains affiliate links which means I receive a commission if you make a purchase using the links in this post.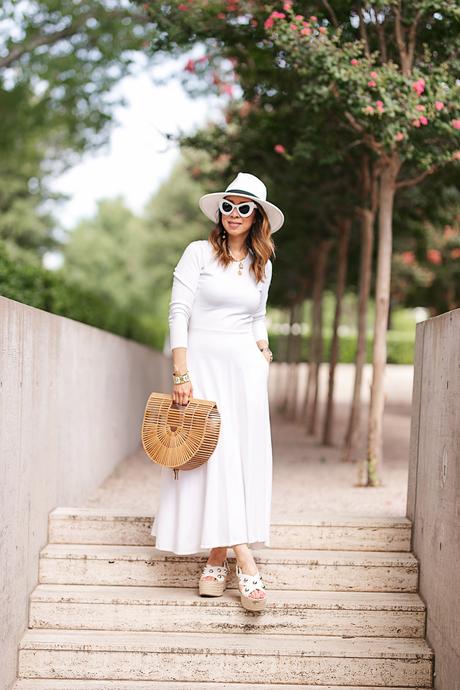 For those of you that just tuned in, From Grandma with Love is a twice-monthly series that is one of my faves! I'm lucky to be the recipient of my Grandmother-in-law's beautiful wardrobe. She owned so many unique pieces, and I've had the MOST FABULOUS time styling it on the blog. It's a win-win for me because I ADORE vintage and a fun excuse to wear it!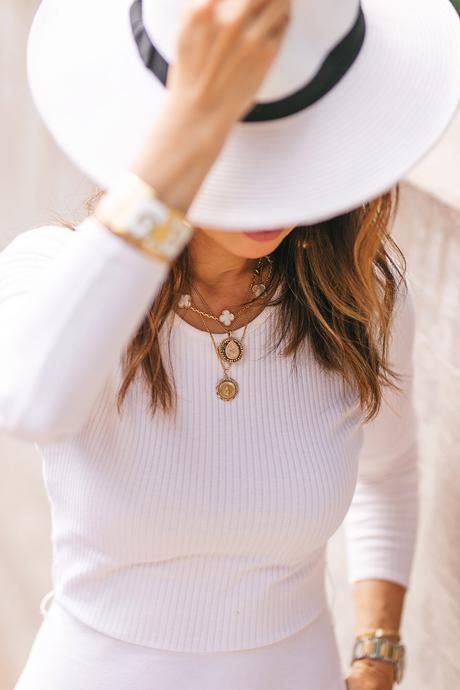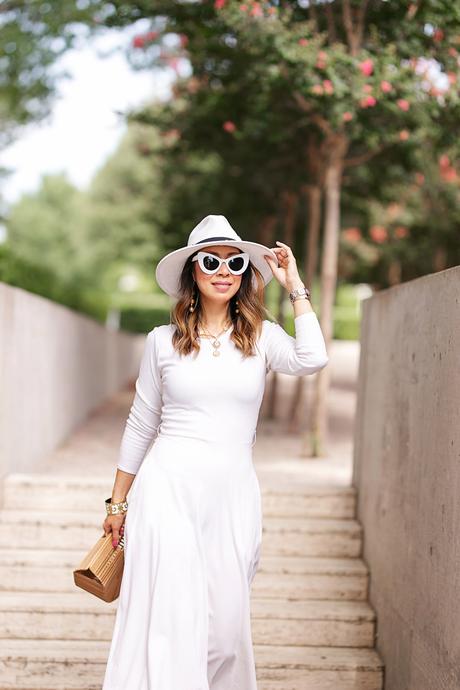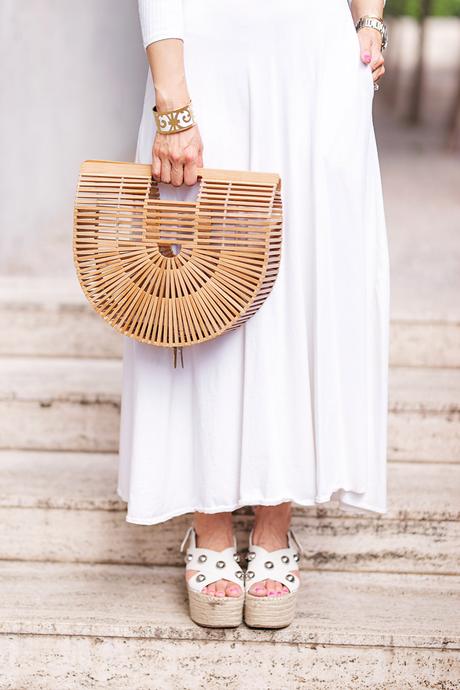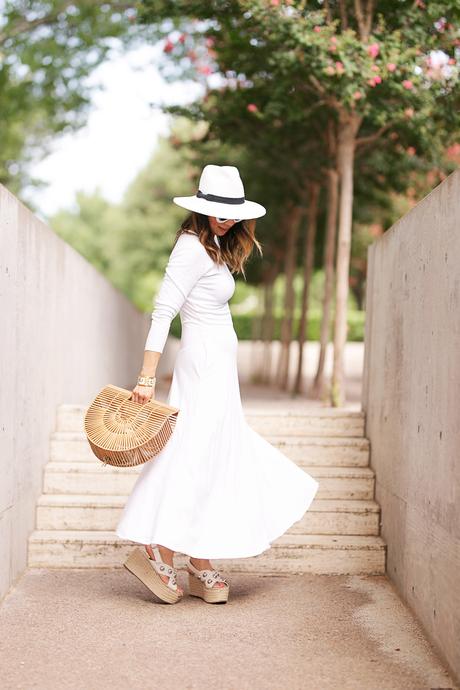 // Photography by Angie Garcia //
Hello Friends! This dress is another that was so good it was worth posting twice. It was winter the first time this dress appeared on the blog, and I threw on a faux fur shrug, metal belt, and booties for a warm but chic look. Since this IS a cotton midi dress, it was actually PERFECT for Summer and as a Fall transition dress!
THE STYLE Rx: Definitely wear white after Labor Day! Those rules don't apply anymore so your white Summer dress can transition for Fall in a snap!
For Summer, I wore it with a straw fedora and white espadrilles. I cannot wait to wear with it a leather jacket (like this one with a removable hoodie) and booties for Fall! Below is a quick pic that I snapped so you get the idea.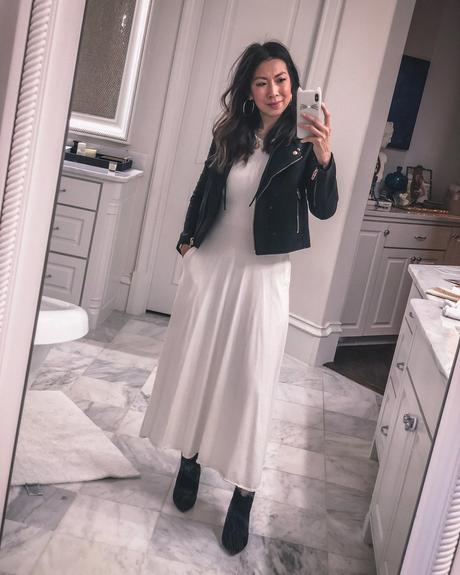 Winter White is actually one of my FAVORITE combinations for the colder weather. This would be a fabulous excuse to try it with white boots and a white blazer/jacket. It looks so chic if you can keep it clean. LOL! That's always my problem, and it's not my Little One's fault either!
Happy Friday Friends! Where has this week gone? I've been really focusing on some home and kid/school things so things have been slow on the blog front. Plus, we have family in town from Florida and Louisiana so it's a party over here! All the cousins are getting to hang out! And we are also throwing a going-away party for some dear friends! WOW! I guess that IS a lot! What are you up to this weekend?
Thank you so much for stopping by and supporting SOS! I truly appreciate it!
JOIN THE #SAMFAM // SIGN UP FOR THE NEWSLETTER BY CLICKING HERE.
CHECK OUT MY INSTAGRAM SHOP HERE TO SHOP ALL OF MY INSTAGRAM LOOKS!