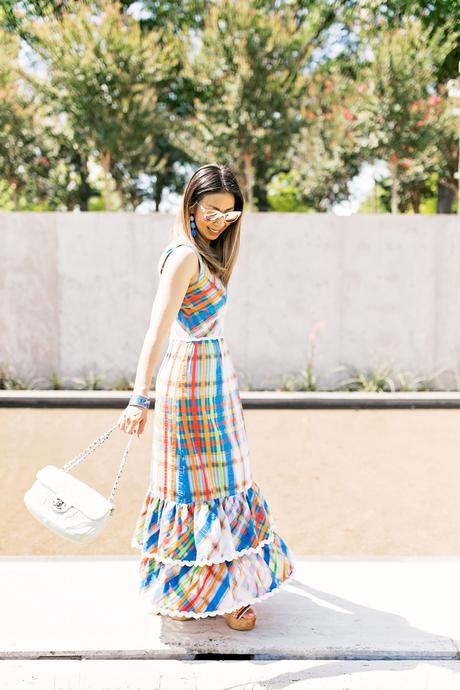 For those of you that just tuned in, From Grandma with Love is a twice monthly series that is one of my faves! I'm lucky to be the recipient of my Grandmother-in-law's beautiful wardrobe. She owned so many unique pieces, and I've had the MOST FABULOUS time styling it on the blog. It's a win-win for me because I ADORE vintage and a fun excuse to wear it! It will be on the blog every other Wednesday!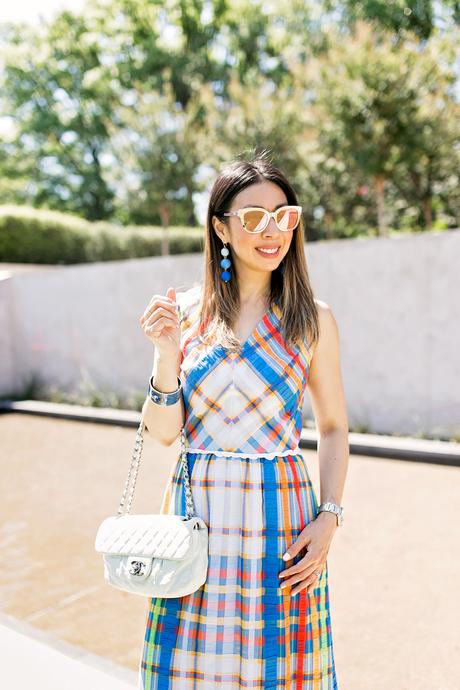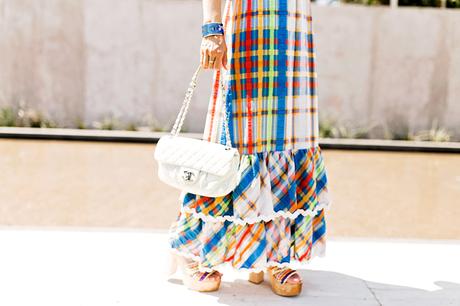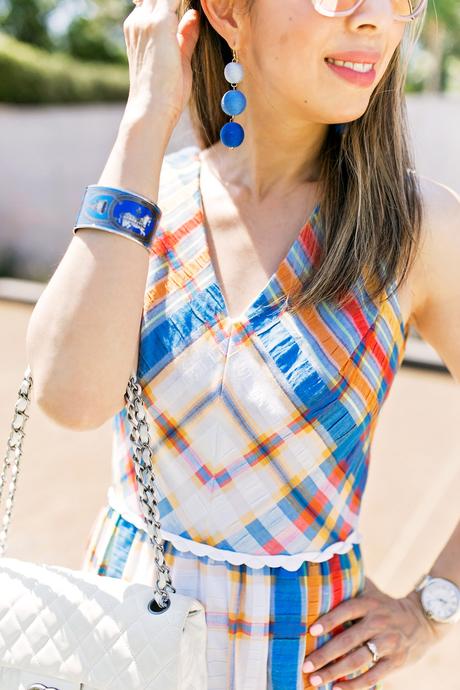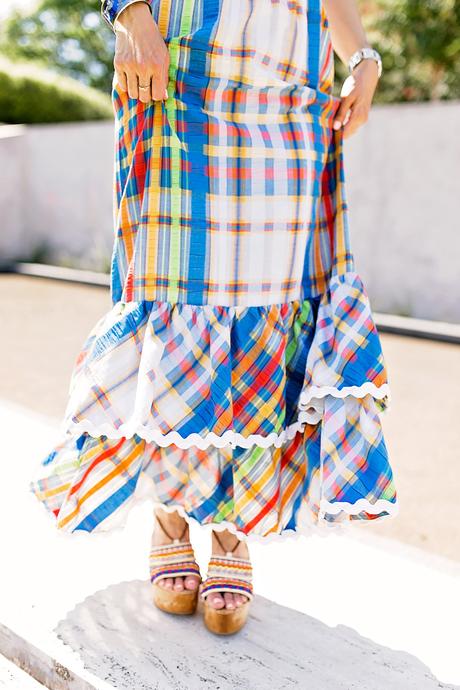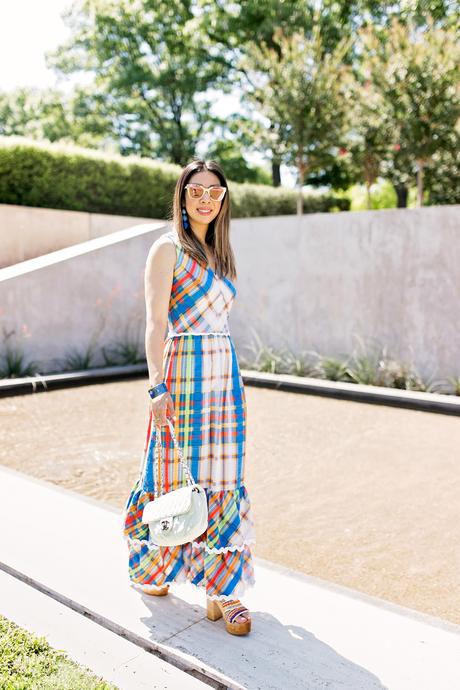 // Photography by Angie Garcia //
Maxi dresses are definitely a repeat wardrobe staple in my repertoire because they are SO EASY but look so elegant and chic! You can change the look of the dress with a swap of accessories! Wear it with a large sun hat (as seen here) or hair scarf (like in this post) for a fun vacation look.
THE STYLE Rx: Never underestimate the power of a simple maxi dress. A beautiful graphic design will make your maxi anything but basic. I'm wearing plaid, but I'm loving the palm prints seen everywhere!
Today, I kept it "simple" with drop earrings, a white bag, and platform sandals. This is SUCH a fun plaid maxi dress, and I wanted it to steal the show! I especially LOVE the ruffles on the bottom with the ric rac trim! For some reason, ric rac trim always makes me think of Charlie Brown! LOL!
This would also be easy to transition into Fall by throwing on a denim jacket and scarf and exchanging sandals for boots!
Did y'all do anything special for the Fourth of July (or Tuesday for my overseas friends)? Little M got to ride in the neighborhood Fourth of July parade! Our neighbors have an awesome convertible Mustang, and they drive in it every year. It was SO SWEET of them to ask if he could join them! It just made his day! Meanwhile, Baby MJ napped so I watch from home! It was really fun!

// other fabulous maxi dresses //