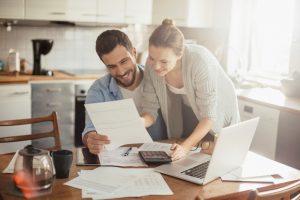 Sign up now for the cheapest electricity supplier plan for high energy usage in Frisco, Texas.
Choose the Best Electric Rates in Texas
Finding the cheapest energy rates around the Dallas area can be tricky. But if you're going to take advantage of your power to choose, then you'll need to know how to shop around and find the lowest Texas electricity rates. These are the three best 12-month fixed-rate energy plans in Frisco.
Best Electric Plan for Predictable Billing
If you're not one for surprises, then you want a low fixed-rate energy plan with zero surprises. 4Change Energy offers a straightforward energy option, Budget Saver 12, for Fresco residents. The plan charges a flat rate of $77 for the first 1000 kWh of usage. From 1001 kWh to 2000 kWh, it charges another $77. Afterward, rates increase to 13.9 cents per kWh. With no base charge or any additional charges, your rate for 1000 kWh of usage is 7.7 cents per kWh.
Residents should be aware of the early termination fee. Leaving this plan early will cost you $20 for each month you have left on your plan. And if you want 100 percent renewable energy, you'll have to sign up for it as the plan only offers 6 percent otherwise.
Best Bill Credit Energy Company
Bill credits are a great way to rapidly reduce your energy rates. And Constellation offers the 12-Month with Bill Credit option for people in Fresco. The base energy charge for this plan is 8.3 cents per kWh. Then you'll need to add in the standard TDU charges at 3.135 cents per kWh and $3.42 each month. However, once you reach 1000 kWh of usage, you're rewarded with a $35 bill credit. And if your usage exceeds 2000 kWh, you'll receive an additional $15.
Another great part of this plan is that it offers cheap early termination fee electricity in Texas. Leaving your contract early will only cost you $50. Just be aware that there are better green energy options around Dallas as this plan only provides 16.4 percent renewable content.
Best Rates for High Electricity Use
If you're worried about high energy usage in your Texas household this summer, then you want a plan that provides cheap rates so you can keep that A/C running. Constellation offers its 12-Month Flat Tier Plan. With this plan, you'll pay $83 for up to 1000 kWh of usage. You'll pay another for up to 2000 kWh of usage. Afterward, you'll only pay 9.9 cents per kWh.
There are also no base charges, making it perfect if you're looking for a low base charge plan in Texas. And the only additional fee to worry about is the $50 early termination fee. This is also not a green energy option with only 16.4 percent renewable content.
Switch to the Best Electric Company
If you want to find the best energy company in the Oncor area, then you need to compare energy rates in Texas. But shopping for the best energy plans isn't always easy. That's why we do the work for you at www.texaselectricityratings.com. Visit our website to find the information you need to secure the best energy rates for your Texas household.