When I found out the theme of this weeks "#Frifotos" I was almost bursting with glee. COCKTAILS! This is an area that I am all too familiar with.
A cocktail is an alcoholic drink consisting of a spirit or several spirits mixed with at least two other ingredients, such as fruit juice and bitters or soda and a lemon. In practical usage it's become a general term for any mixed drink that is spirit bases. We decided to share some pics of some of our favorite cocktail experiences.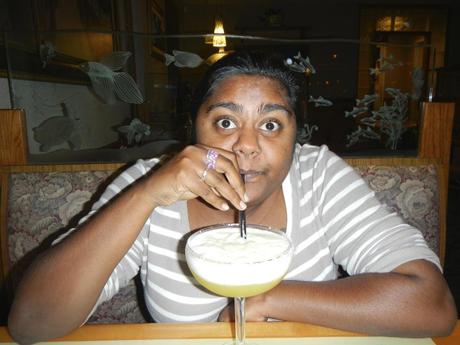 Lauren enjoying Happy Hour Margarita!
These were some fancy, well mixed concoctions we had at Southern Art in Atlanta. While these look deceptively basic, they were delicious and featured herb infused spirits with premium mixers.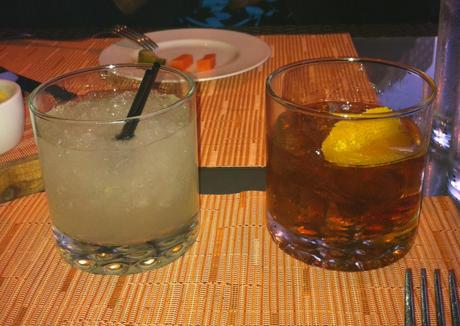 We enjoyed these classic XXX at Southern Arts in Atlanta
We found these cocktails at Villains Tavern in Los Angeles. This is an example of drinking being taken to the "hipster" level by the mixology movement. The drinks were served in mason jars to look classic and homey but featured exotic ingredients like muddled blackberries and orange infused bitters.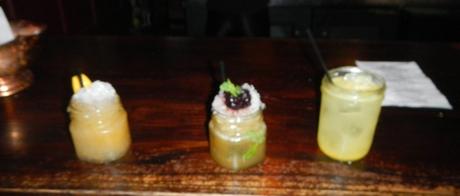 The Mixology movement is alive and well in LA Cocktail Bars
Then there's always the classic tropical beach cocktail. You can usually find these anywhere there is sand, umbrellas, and lots of sunshine.  We found these strawberry pina coladas while relaxing on Ft. Lauderdale beach.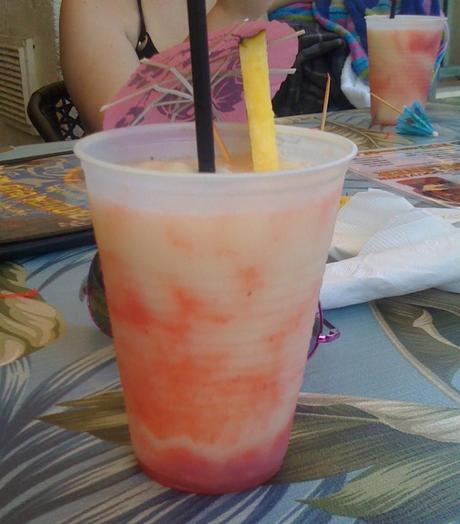 Fruit blended cocktails are always refreshing on the beach
Speaking of drinking while the sun is up, we can't forget  the brunch-time classic mimosas. While technically not a cocktail, since it's made with bubbly and not liquor,  we'll let it slide for this post.

 This was a mimosa flight that we enjoyed while visiting  Albuquerque.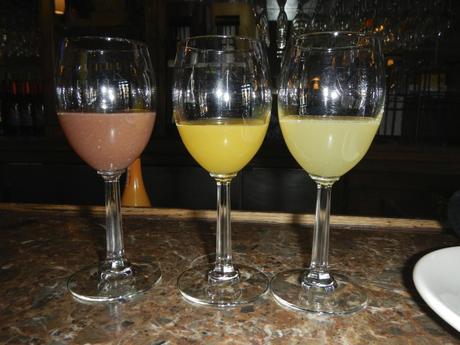 Mimosa Flight at St.Clair winery in Albuquerque
Of course, no post about cocktails would be complete without mentioning the daiquiri! When ordering daiquiris you never know exactly what you're going to get considering they have great names like " Cat5 Hurricane" "Mind Eraser", or the NOLA mystery "Hand Greanade" .  They all normally taste great, but are so sugary and sweet they can really pack a punch! You have to be careful when drinking these or you might end up like this guy!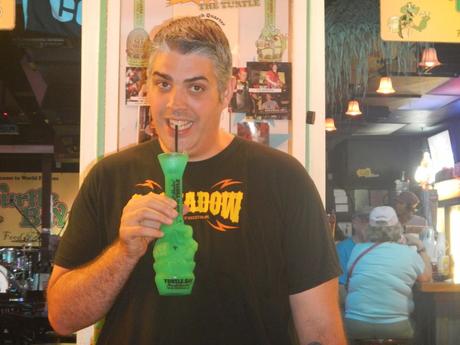 Kenin having one too many daiquiris

Hope you enjoyed cocktail hour with us. Don't forget it's always 5 o'clock somewhere, so Happy Drinking!