The world has been turned on its head, our lives have literally been turned upside down during this world pandemic situation! Amidst the chaos it's given me time to review my previous blog posts from 2013 more specifically, now that the first installment 'Friendships From A Far...' looks much better, I now want to add another 'international love' blog to celebrate Asia!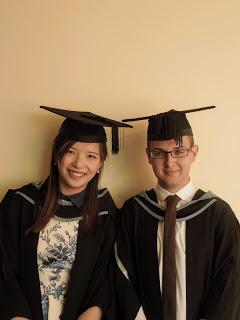 From 2010 to 2014 I studied at UCB, I didn't know that I would find such a dear friend of mine in Birmingham! Kelly and I were on the same Hospitality and Tourism degree course, we happened to live in the same 'halls of residence'. Throughout our time spent living in Birmingham we shared many days out, we went to Cadbury World and enjoyed some delicious meals together. With Kelly being from Hong Kong I was delighted to trust her to introduce new foods to me during our foodie outings to Chinatown in Birmingham. We would always find our way down to Caffe Chino for a bubble tea! I valued my time spent with Kelly, we got each other and we stuck together! With graduation on the cards, would we meet in Hong Kong? CNY 2016? Go!
Our graduation day came, dressed in our best gowns and caps it was time for us to accept our degrees. Kelly planned to work in Birmingham for a little while after graduation whilst I started my China job hunt. Fast forward to February 2016, I took the high speed train from Wuhan to Shenzhen North. I was reunited with Kelly a little while after I had crossed the borderline into Hong Kong. It was an amazing trip down to HK, we went for a lovely dim sum breakfast with Kelly's Mom and Maternal Grandparents. Me and Kelly went to the top of HK's Victoria Peak, we saw the best views in town for sure! I went about my business during the second day, hitting the streets together the next day we made our way back to the 'Big Buddha' when thankfully it was sunny! Yay! 很高興見到你! 是!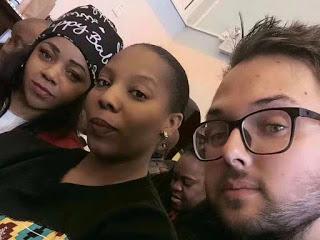 I'll introduce my Wuhan 'China Bestie' in time, first I would like to introduce the 'Chest Kickers! All brought together in Beijing during February 2018, Chanel and Kelly came into my life. We were embarking on our Montessori teaching course, it was such an intense few months but we kept each other going. Throughout the weekend part of the course we would make each other laugh with our deliriously tired selves making jokes and catchphrases, objection! We stuck together like glue, representing team foreigner we had to hold our own. Away from the classroom we would meet for dinner and drinks. Myself and Chanel met for a few boozy lunches at Q-Mex in Beijing. Above everything else we kept things real, like really real! We all had our struggles, in the here and now its not about where we are going, it's where we have been and the memories that were made. Keeping it 100, kicking chests! It's our saying!
As the spring turned into summer, the workload and schedule changed with our Montessori teaching course, a lot! Yes, it did! Even though I was so tired I would do my best to meet Kelly at our local station to take the subway into the city to meet Chanel, our training during July brought us closer together. Learning things about each other, we became a tight team and when one of us were missing it just didn't feel right. For my own reasons I bowed out of the training course, throughout the next year in Beijing we tried our best to meet up when time permitted with our working schedules and life. Chanel opened up her baking business, I loved the baileys cupcakes! Yes, 'Suga Mama!' Kelly transferred to my previous campus, her presence made my last few weeks so special! As January 2020 concluded our lives were turned upside down, we couldn't say goodbye due to the rapid lockdown in Beijing due to the outbreak of COVID-19. Staying in touch through WeChat has been our saviour!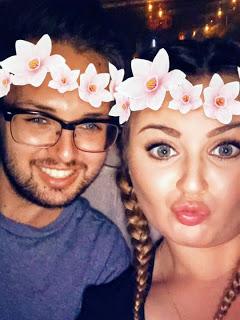 Keeping it real, my first five months in Wuhan, China had me on a mad one! Kindergarten life allowed me to meet my 'China Bestie', signed to the same teaching agency was how I met Fiona Dade. Our first meeting was interesting, I was not going to be part of any sisterhood, no! After speaking during the CNY 2016 holiday, she was in Australia and I was in Hong Kong. Stepping onto that Xianning bound train, we had a seriously mad weekend out! Fiona made it over to Wuhan a few more times before the summer, she needed to move to Wuhan quick! Like a prayer, Fiona returned to China, both reunited in Wuhan! Even though we were signed to the same agency didn't mean we entertained that basic nature! We were too grown for that, Fiona! No!
I was based in Guanggu and Fiona was in Dongxihu, even though the distance was maddening we made those weekends count for everything! I would mostly visit Fiona in her district, those weekenders saw us hit the town, we stayed in sometimes with a bottle or three! She cooked us a roast dinner on one hob, I made my way across the city all the way to her community! Sangria and BBQ was our gig! We kept one hand each into the agency ish then the other for our own business, Beyonce and Kelly didn't need a Michelle! We realised that our friendship had been solidified because we got each other, Wuhan was our stepping stone. We both loved our lives but wanted much more! In 2017 I flew up to see Fiona in Scotland, the Buckfast was out, it was a weekend to remember! Yes! Bye Feliciaaaaa!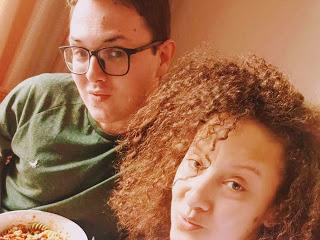 Back to Beijing to bring things to present day motion! I met Cyndi during a training day at my then teaching company in Beijing, China. We lost touch after that event, life got mad for me with the Montessori course and Cyndi had her own things to deal with. During the second training day we reconnected and stayed in touch through WeChat. Things happened, Cyndi found herself in a new place that was super close to my Shunyi location in Beijing's suburbs. She introduced me to 'Steak 'N' Eggs', we lived for that home cooked American comfort food! After work after the extended October work week before the holiday we met for an epic meal and a few well deserved drinks! Cyndi is from Boston, she's got that Northeastern nature that I remembered from my NJ days. With Puerto Rican roots it was great to step away into her culture during our time in Beijing. We didn't know that our lives were about to change drastically!
I had recently arrived back from America and England, my Christmas holiday was amazing and it was equally as great to be reunited with Cyndi! I was making plans to move forwards, ready for my next phase of life in China, we had no idea something was about to rock our expat world! I had moved out of my then Beijing apartment, clocking out for the final time at my previous kindergarten I was full of optimism for the next move that I was working on. Cyndi had just dealt with some serious business, we both realised quick that a certain Miss Rona was about to lockdown our lives! Throughout the early stages of the lockdown in Beijing, we kept each other company by having pasta nights at her place. We couldn't believe how the world around us was changing! One way or another we both made tracks back to our own nations, we had to keep the faith! In the here and now, we wait to return to a place we called our expat home! For now life seems surreal! We'll make it back to Asia!
The Category Is Friendship!
Joseph Harrison