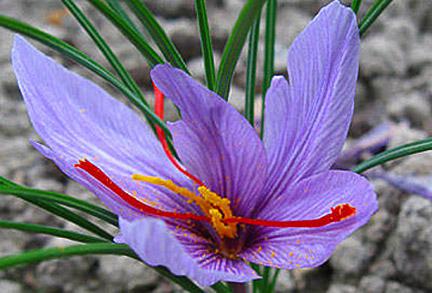 Saffron Crocus
I'll confess ~ the herbs I grow in my garden are more for show than anything else. I'm such a sucker for a pretty flower that I'll plant those vs. the ones I use all of the time.
Which got me wondering what everyone else uses. ALL the time. Come on... Spill! I'll tell if you will.

I've got herbs and spices on the brain after reading this VERY comprehensive book.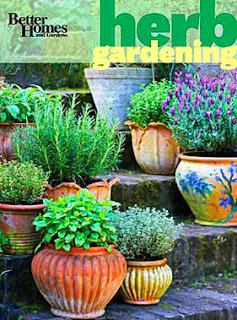 Better Homes & Gardens Herb Gardening is a great read

, filled with gorgeous photos, wonderful recipes. It even has an encyclopedia section with the low down on pretty much any herb you'd care to grow.

For instance!

Did you know that most herbs

hate

wet soil so unglazed terra-cotta planters are best?That Tuscan Blue Rosemary is the top pick for beauty and fragrance? And, that no one really needs a lifetime supply of cloves?

Okay, that last one is not in the book. That's my big revelation having done inventory on my own spice rack.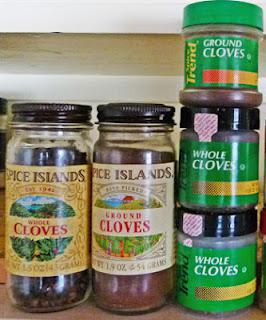 I've never even cooked with cloves!
Which looks pretty impressive until you get up close and discover it's just jar after jar of the same dang thing.
 
Other ingredients collecting dust? Anise seed, fennel seed and more jars of celery salt than anyone should be allowed to own.
*********** Better Homes & Gardens 
Herb Gardening. I'm giving this wonderful book 
2 thumbs up & now I'm giving it to you.  * Please leave a comment to be entered in the drawing.*********** 
After reading this book, I think I'm ready to unload my spice rack altogether and rely on my own freshly harvested aromatic herbs.
Because they seem to have it all ~ gorgeous foliage, stunning flowers, and heady fragrances that make bird, bees and humans go hog wild.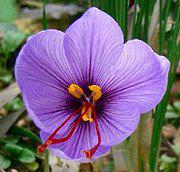 Saffron Autumn Crocus
* BH&G gave me this book to read and review. I give it two thumbs up and now I'm giving it to you. To be completely impartial and fair I force my poor neighbor to draw names out of a hat. Please leave me a comment if you'd like to be entered into the random drawing for this book. I'm pretty sure you'll love it.
** The spice, Saffron, is the dried red stamens of this very pretty autumn crocus. I'm thinking of planting an entire patch of them ~ they're beautiful, very water wise, and since this herb sells for $20 per half gram, I could pay off my house in no time.
*** And, no, I did not forget to put garlic on that list. Garlic is as common as salt and pepper, these days, so I was worried it might throw off the results of my super scientific research!