We've been having so much over here with our October's Month of the Macabre celebration, and it's only the first week! We like going all-out for the spooky things this month so that once Halloween is actually done, it doesn't feel too sad. We'll just console ourselves with candy we sneak out of our kids' baskets

As you may now, we live in Gilbert, Arizona which is suburb of Phoenix. And it is HOT here. Yes, yes it is a dry heat which does make a difference (even LA is too muggy for me in the summers!) but let's make no mistake: it's uncomfortable. I still gladly take this over shoveling snow all winter, but once fall starts to come around and the temperatures come out of the 100′s for the first time in 5 months, I do a happy dance and celebrate with some hot drinks.
Now one of the most favorite fall drinks out there is spiced apple cider, but honestly I'm not a huge fan of it! I don't think cinammon is my thing. I don't really care for it in my coffee or even cinammon flavored candles. Also, there's no caffeine in it. WHAT'S THE POINT? Kidding, but also kind of serious. So this is my favorite fall drink.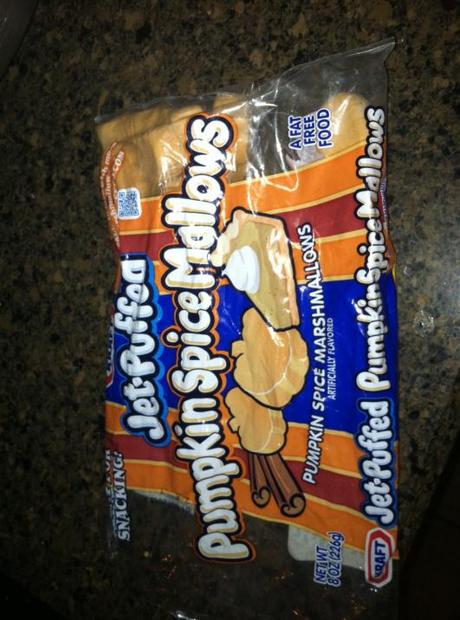 And yes, those are pumpkin spice marshmallows that I stock up while they're in store this season.
The best part? I make this little lovely at home in only a few minutes and it's DELICIOUS.