DC Editor Adam writes…
We're all very excited to be welcoming Paul Simon back home this summer. Billed as his farewell concert, the great man is playing Hyde Park.
Back home? His London connections go way, way back. His very first solo album was recorded here in the Big Smoke…
The Paul Simon Songbook

(Columbia 1965)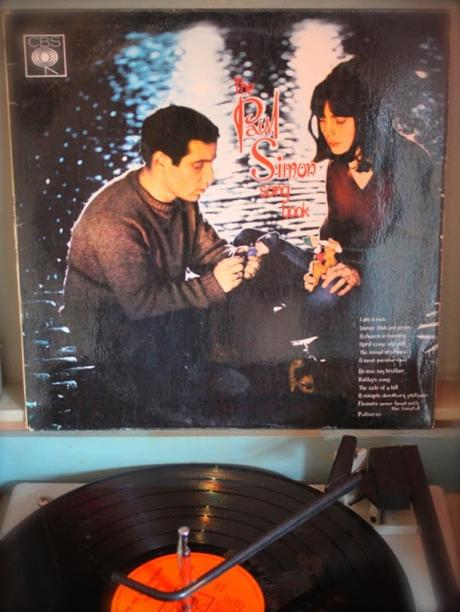 This London classic was deleted for a number of years, but is now happily available again to download and stream and also on those old fashioned CD thingies.
Not that such matters trouble me – as you can see, my vinyl copy is still going strong. It's pictured above on my beloved 1965 Dansette Viva.
The album was recorded at Levy's Recording Studio at 73 Bond Street right here in London, and is a relic of Simon's London exile of the mid 60s. The girl in the sleeve picture is Simon's then girlfriend Kathy Chitty, a native of Essex. Kathy makes her presence felt in the work of Simon and Garfunkel – notably in Kathy's Song and America.
Paul Simon always features on the Rock'n'Roll London Tour. But if you're coming to London for the gig in July and want to make the weekend extra special, get in touch to book a Simon & Garfunkel tour either on foot or by taxi…

The 
Rock'n'Roll London Walk 
meets at 
2pm Tottenham Court Road station (exit 1) every Friday all year round. You can follow the Rock'n'Roll London Walk on Facebook – 
www.facebook.com/rocknrolllondonwalk. 
Here's the trailer…
A London Walk costs £10 – £8 concession. To join a London Walk, simply meet your guide at the designated tube station at the appointed time. Details of all London Walks can be found at
www.walks.com
.