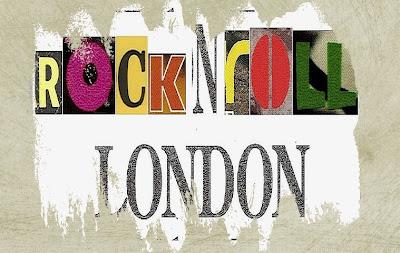 The Rock'n'Roll London Walk lends a hand with The D.C's Best Chips In London debate with a Spotify playlist entitled Fish & Chips & Rock'n'Roll…
CLICK HERE TO LISTEN TO THE PLAYLIST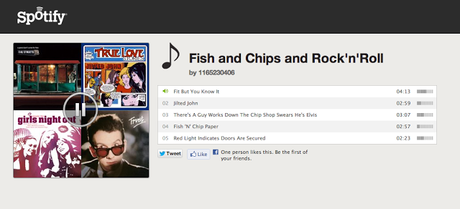 Fit But You Know It – The Streets (2004)
A kitchen sink drama set in a chip shop at closing time. Our broke (and more-than-slightly drink-addled) protagonist falls in lust with a girl in a chip shop queue despite the fact that she is, in our hero's opinion, a little too full of herself. But in the time it takes for the narrator to count out his change, a smarmy white-shirted man swoops in and steals the gal. Mike Skinner's lyric is bleakly hilarious.
Red Light Indicates Doors Are Secured – Arctic Monkeys (2006)
Carry out food and finding a cab among the debris of a night out from Sheffield's finest.
There's A Guy Works Down the Chip Shop Swears He's Elvis – Kirsty MacColl (1981)
The title itself is worthy of a Grammy. Only an artist the calibre of Kirsty MacColl could live up to, and indeed surpass such a great title. A country-flavoured modern classic.
Fish'n'Chip Paper – Elvis Costello (1981)
Eloquent rage from the Trust album.
Jilted John – Jilted John (1978)
Pop-punk classic commonly referred to by its hook line of Gordon Is A Moron, contains the immortal line,"I was so upset that I cried all the way to the chip shop".
Any other suggestions? NB we will NOT be accepting Rock and a Hard Plaice by The Rolling Stones, thanks for asking.
In the meantime, here's our own Rock'n'Roll London video…

COMING SOON: THE ROCK'N'ROLL LONDON PUB WALK! EVERY WEDNESDAY NIGHT FROM 1ST MAY AT 7.00PM MEETING AT TOTTENHAM COURT ROAD STATION (EXIT 3).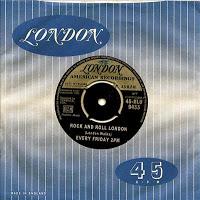 Join the Rock'n'Roll London Walk on Friday at 2pm, meeting at Tottenham Court Road Station (Exit 3) – to book a Private Walk call 020 7642 3978 or email [email protected]
CREDIT CARD PRE-BOOKING IS NOW AVAILABLE FOR THE ROCK'N'ROLL LONDON WALK EVERY FRIDAY VIA THE LONDON BOOKSTORE. CLICK HERE TO BOOK AND PREPAY. 
A London Walk costs £9 – £7 concession. To join a London Walk, simply meet your guide at the designated tube station at the appointed time. Details of all London Walks can be found at www.walks.com.