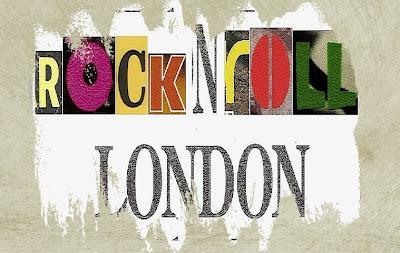 This post has been reblogged from our sister blog at rocknrolllondon.blogspot.com…


One of the most common questions asked of the guides on the Rock'n'Roll London Walk is: can you recommend a good Rock'n'Roll read.
It's a tough question to answer in one line. So we've dedicated our new blog series to answering it one classic book at a time, beginning with…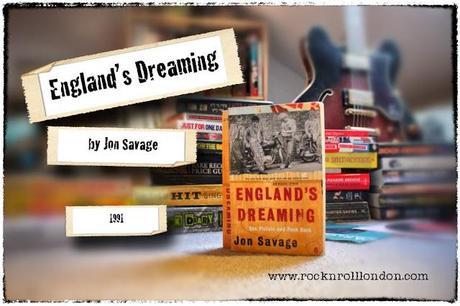 England's Dreaming was first published in 1991 and has been through a number of reprints since. It won the Ralph Gleason music book award and has become required reading for all scholars of rock'n'roll.
The Sex Pistols are at the epicentre of the narrative explosion, but Savage also treats us to an eye-witness account of the period, pulling in a vivid cast of supporting characters from The Clash to Adam Ant, criss-crossing London from the 100 Club to the Screen on the Green in Islington. The politics of the period, analysed in detail here with a deft lightness of touch, provide many a resonance with the present day.
Still at large, Savage is these days an ever-reliable talking head on music documentaries and writes for The Guardian – you can read some of his work HERE. 

You can buy a copy of this seminal work at Foyles (which is where we picked up our copy, pictured above) by visiting their shop at 113 - 119 Charing Cross Road WC2 (very near the meeting point for the Rock'n'Roll London Walk) or by clicking HERE for their website. 

In the meantime, here's our own Rock'n'Roll London video…

COMING SOON: THE ROCK'N'ROLL LONDON PUB WALK! EVERY WEDNESDAY NIGHT FROM 1ST MAY AT 7.00PM MEETING AT TOTTENHAM COURT ROAD STATION (EXIT 3).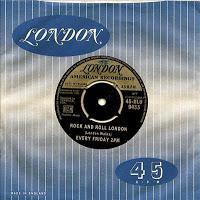 Join the Rock'n'Roll London Walk on Friday at 2pm, meeting at Tottenham Court Road Station (Exit 3) – to book a Private Walk call 020 7642 3978 or email [email protected]
CREDIT CARD PRE-BOOKING IS NOW AVAILABLE FOR THE ROCK'N'ROLL LONDON WALK EVERY FRIDAY VIA THE LONDON BOOKSTORE. CLICK HERE TO BOOK AND PREPAY. 

A London Walk costs £9 – £7 concession. To join a London Walk, simply meet your guide at the designated tube station at the appointed time. Details of all London Walks can be found at www.walks.com.