This weeks hang out night will be hanging out and packing my friend for her move at the end of the month. I didn't want to share a blog post of us packing an apartment, sorting through stuff, and playing the "do you REALLY need this?" game. Unless you all really want to see that LOL. 
So instead, we brainstormed and came up with sharing a link to a site I love. This week, come on over and hang out with Jillee! On the internet of course.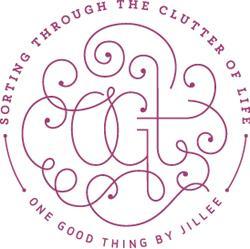 It's not just her blog that I love about Jillee. It's here about me page. Click here to read it! She is inspirational to me. Her story speaks to me on many levels that are so personal I don't think I could put them on my blog.
I don't remember how I found her blog in the first place. I was searching some house cleaning tip that eluded me. Maybe it was the spot remover for carpets. Or it could have been how to unshrink my favorite pajama pants. I really can't remember. 
What I do remember is that day I spent HOURS browsing her site and loving every post. Her style is awesome! Her ideas are great. She is super upbeat and positive. Her writing style is awesome and her blog is so bright and cheerful! I fell in love with her blog that day and I find myself going back to it a lot. My favorite part is 
So for today's hang out night... Let's go hang out with Jillee! Check out her blog!
Do you have a favorite blog? 
Share it down in the comments!
Disclaimer: I don't know Jillee personally. But I do love her blog! And I get nothing for saying this either. I am just sharing a link I love.
From The Baker's Acres! Read more at http://www.dotchilatham.com