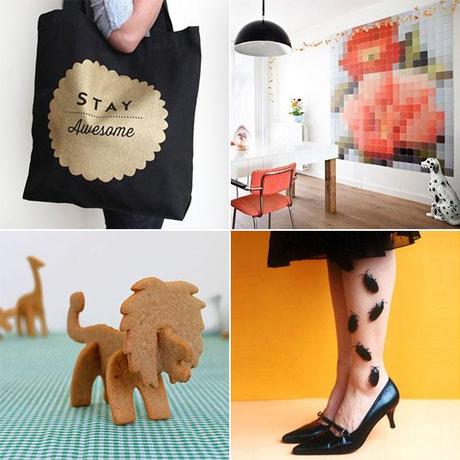 Happy Friday! I'm looking forward to getting Toby dolled up for a doggy Halloween contest this weekend, and we'll be doing some fall hiking with friends as well! This week I'm loving…
This oversized "Stay Awesome" tote from Toodles Noodles, which is, of course, awesome.
This incredible mosaic art made from paint chips via Pinterest.
These cookie cutters from Convenient Gadgets & Gifts that transform a tasty treat into a tasty toy!
This gross-out Halloween costume idea from Martha Stewart that's just perfect for a last minute getup.