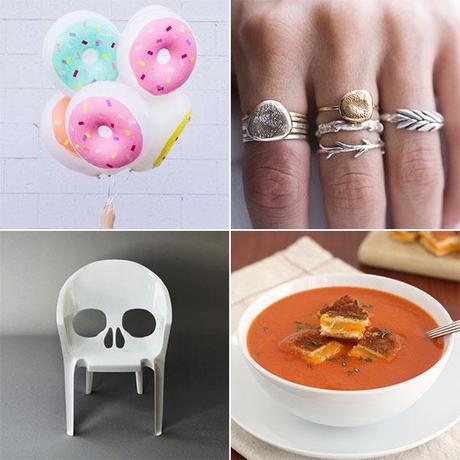 Happy Friday! I'll be picking up some blue rock candy this weekend and trying really hard to hold it together for the finale of Breaking Bad. Please don't die, Jesse!! This week I'm loving…
These calorie-free donut balloons over at Studio DIY.
This beautiful set of "sticks and stones" rings from Colby June.
The subtle creepiness of this clever plastic skull chair via The Sly Oyster.
Creamy tomato soup with grilled cheese croutons from Tracey's Culinary Adventures – one of my favorite meals when it's chilly out!