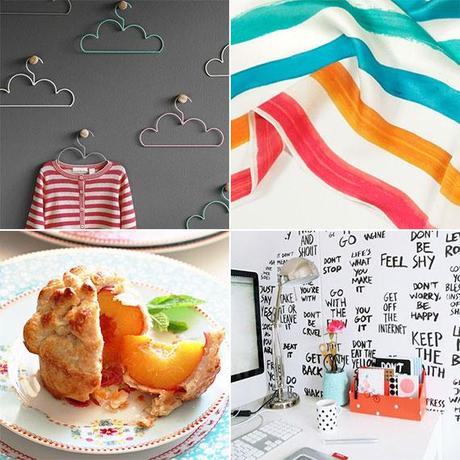 Happy Friday! One of my best friends from high school is in town, so I'm excited to catch up with her and get our karaoke on. I swear this tradition will never end – we will be belting out Meatloaf's I Will Do Anything For Love at strange bars until we're 90 years old. This week I'm loving…
These super cute cloud hangers from Tea Pea New Zealand.
The cheery stripes of this gorgeous silk scarf from Swiden.
This peach pie recipe from Yummy Mummy Kitchen that doesn't even involve the monotonous task of cutting up all the peaches – yes!
This awesome workspace from My Attic. I definitely need "Get off the internet" scrawled in big letters on my wall too.