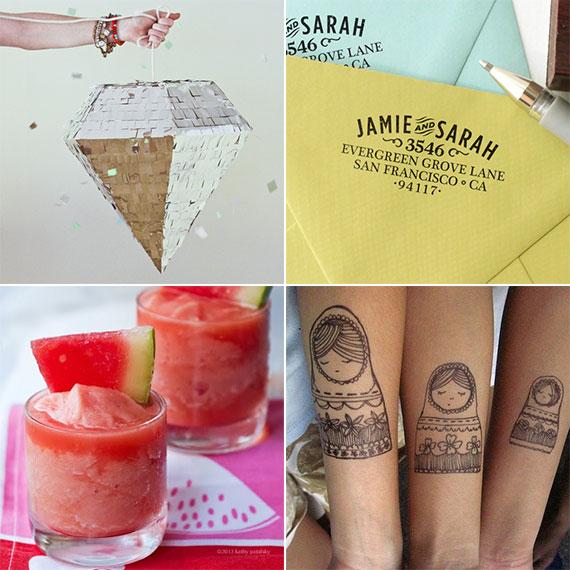 Happy Friday! This weekend we'll be trying our best not to shrivel up from the heat. If we manage to do that, we'll be celebrating at a friend's Mexican fiesta housewarming party, and bro-in-law will be dropping in for a visit to boot! This week I'm loving…
This diamond pinata from Prospect Goods that should be mandatory at every bachelorette party in the universe.
The charming design of this return address stamp from The Chatty Press.
Everything COLD, like this delicious looking watermelon frosty from Healthy. Happy. Life. I'll have 5 of these, please.
This makes-me-wish-I-had-sisters Russian dolls tattoo idea from stealinghearts.