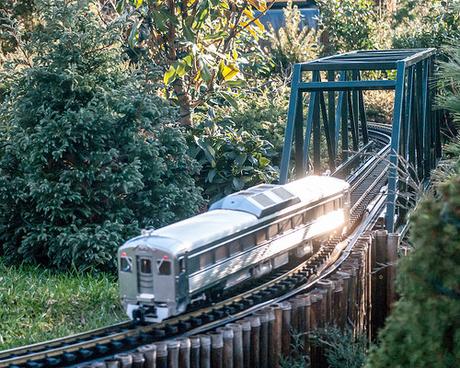 Trains are magical mythical beings. During the 19th century they crisscrossed the globe, binding regions into continents. Here is what Henry David Thoreau said about them in
Walden
(1854):
When I meet the engine with its train of cars moving off with planetary motion ... with its steam cloud like a banner streaming behind in gold and silver wreaths ... as if this traveling demigod, this cloud-compeller, would ere long take the sunset sky for the livery of his train; when I hear the iron horse make the hills echo with his snort like thunder, shaking the earth with his feet, and breathing fire and smoke from his nostrils, (what kind of winged horse or fiery dragon they will put into the new Mythology I don't know), it seems as if the earth had got a race now worthy to inhabit it.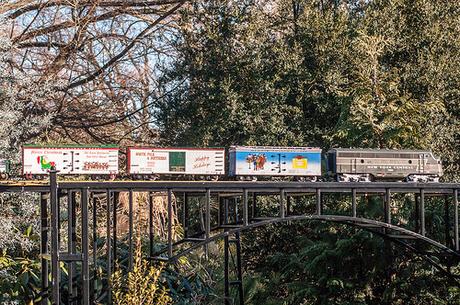 Movies were made about them, bluesman sang about them, and Walt Disney built a theme park organized around a high-tech monorail, while he had a scale model train in the yard of his home.
I still remember going downstairs one Christmas morning when I was a child and seeing an electric train circling on its tracks beneath the Christmas tree. I was entranced. It was mine, from the mythical Santa Claus.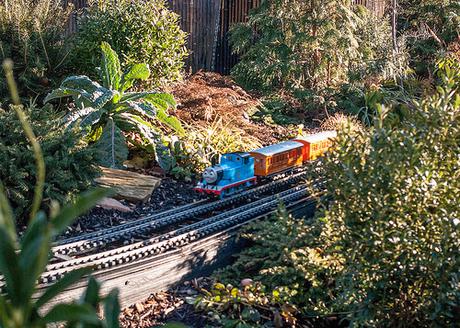 I remained entranced long after I'd figured out that Santa Claus was not real. My model trains were real, if only diminished simulacra of real trains. I would buy model railroad hobby magazines and marvel at the fantastic things they contained, even the advertisements: for trains, tracks, accessories of all kinds – signal lights, coal loaders, water towers, stations, trees, miniature trees, paper to clothe imaginary mountains, everything you needed to make a model world bound together with the magic of the railroad. And, of course, there were the stories of layouts that hobbyists built, generally in their basements.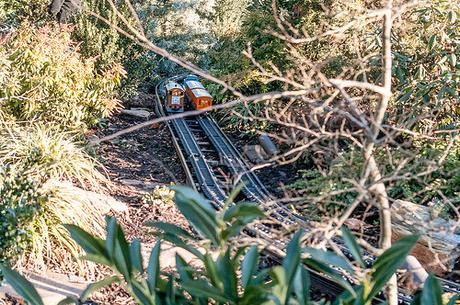 My father built a platform in our basement, taking up most of one half, the other half was given over to his workshop (and the furnace). By that time I had two trains, Lionel O-gauge, a steam locomotive pulling freight cars and a diesel, from the Santa Fe line, with its red and yellow colors, hauling sleek aluminum passenger cars. The layout was relatively simple, involving only three switches, two circuits, a siding or two, and a short tunnel. I had several buildings but never got around to building the land formations I envisioned in my mind's eye.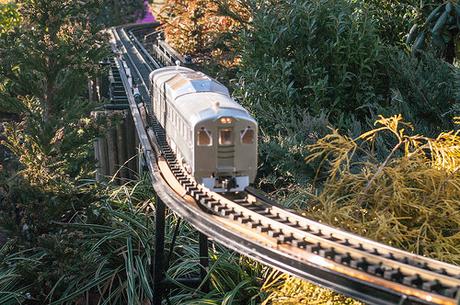 I also designed ever more elaborate layouts for that platform. I had a drawing board, T-square, triangles, and drafting instruments. I would tape a piece of paper to the board, draw nice border around it, and then design a layout in that space. I used the same instruments to design space ships. They, of course, were somewhat further from by ambit than a model train layout. No matter what you design the drawing board, paper, and instruments are the same.
Is that what trains are, instruments of the imagination, transport to the stars?