Since I've got the Bergen Arches on my mind, I've decided to do another set of photos. These are all from my first one or two trips through the Arches in the fall of 2007.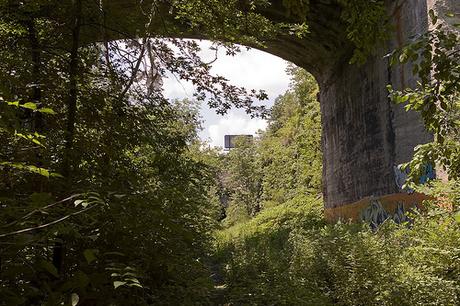 Here we're looking west through the Baldwin Avenue bridge. Notice the graffiti on the wall to the right.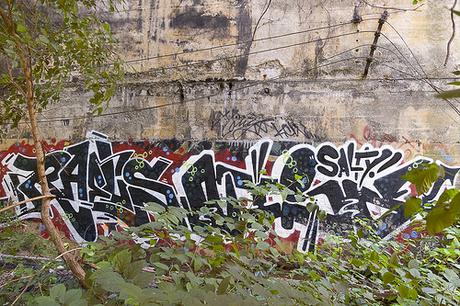 This is by RAELS on the wall to the left in the previous photo (the south wall).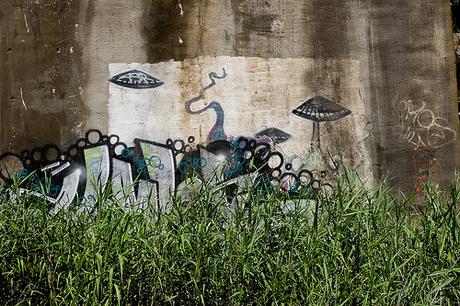 This is (was, it's now all but obliterated) at the other end of the arches. It appears to be at least two pieces, with HEMLOCK on top.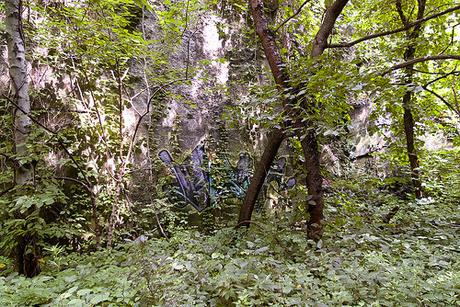 If you look through the leaves you can see graffiti on the stone.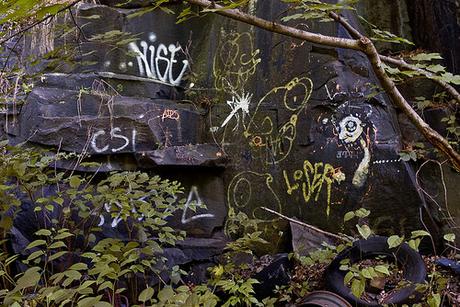 And this, more or less, is a public autograph book.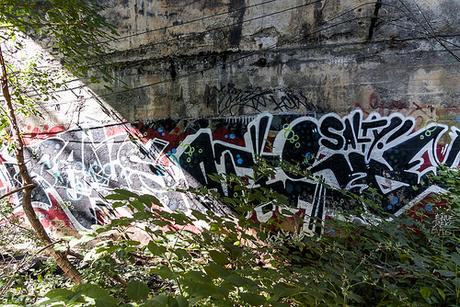 This is the same RAELS we saw above, but in a different light.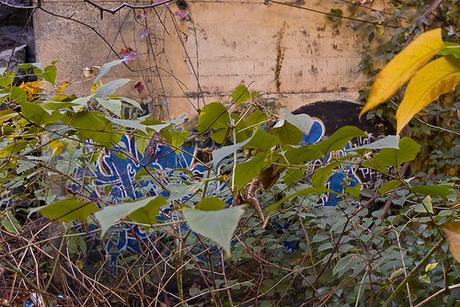 Look for it. It was impossible for me to get a clean shot. But then, I didn't really want that, did I?