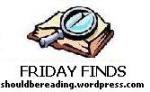 Hosted by Should be Reading
FRIDAY FINDS showcases the books you 'found' and added to your To Be Read (TBR) list… whether you found them online, or in a bookstore, or in the library — wherever! (they aren't necessarily books you purchased).
So, come on — share with us your FRIDAY FINDS!
So this week somehow I have just one new find from NetGalley which is The Secret Place by Tana French, the fifth in The Dublin Murder Squad series (and I've read the previous four)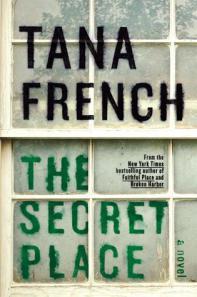 Blurb
The photo shows a boy who was murdered a year ago.
The caption says, 'I KNOW WHO KILLED HIM'.
Detective Stephen Moran hasn't seen Holly Mackey since she was a nine-year-old witness to the events of Faithful Place. Now she's sixteen and she's shown up outside his squad room, with a photograph and a story.
Even in her exclusive boarding school, in the graceful golden world that Stephen has always longed for, bad things happen and people have secrets. The previous year, Christopher Harper, from the neighbouring boys' school, was found murdered on the grounds. And today, in the Secret Place – the school noticeboard where girls can pin up their secrets anonymously – Holly found the card.
Solving this case could take Stephen onto the Murder squad. But to get it solved, he will have to work with Detective Antoinette Conway – tough, prickly, an outsider, everything Stephen doesn't want in a partner. And he will have to find a way into the strange, charged, mysterious world that Holly and her three closest friends inhabit and disentangle the truth from their knot of secrets, even as he starts to suspect that the truth might be something he doesn't want to hear. NetGalley
I have added Out of the Silence by Wendy James to the TBR after coming across a reference to this on Confessions of a Mystery Novelist… if you haven't come across this blog and you love crime fiction you really should take a visit.  Margot Kinberg  has a wealth of knowledge and is always willing to answer questions if your recall isn't up to her high standards!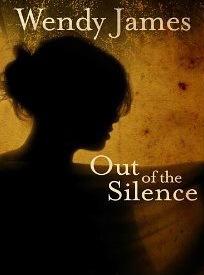 Blurb
I have a baby, two shillings, no reputation and nowhere to go, but even so I cannot imagine what far worse might be.
Out of the Silence is a stunning debut novel about three women from very different worlds: Maggie Heffernan, a spirited working-class country girl; Elizabeth Hamilton, whose own disappointment in love has served only to strengthen her humanity; and the remarkable Vida Goldstein, the suffragist who was to become the first woman to stand for Parliament.
When Maggie's life descends into darkness after a terrible betrayal, the three women's lives collide. Around this tragedy Wendy James has constructed a masterfully drawn and gripping fiction. Based on a true story, it unfolds at the dawn of the twentieth century against the compelling backdrop of the women's suffrage movement and a world on the brink of enormous change.
The novel powerfully evokes the plight of women in the early 1900s – not least their limited options, whatever their class and education. However, at its heart this is a story of love – of love gone wrong; of its compromises and disappointments; but ultimately of its extraordinary transformative power. Amazon
A favorite contributor to my very large TBR is FictionFan who did it again with a compelling review of Ethan Frome by Edith Wharton which has now been added to the pile.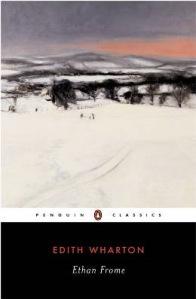 On Book'd Out I came across a feature about the writer Felicity Young who has written a series of books about a female autopsy surgeon Dr Dody McCleland in The Anatomy of Death (in Australia The Dissection of Murder)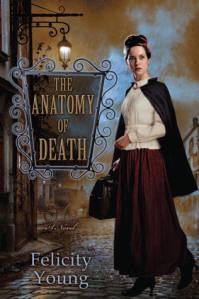 Blurb
At the turn of the twentieth century, London's political climate is in turmoil, as women fight for the right to vote. Dody McCleland has her own battles to fight. As England's first female autopsy surgeon, not only must she prove herself, she must prove that murder treats everyone equally…
After a heated women's rights rally turns violent, an innocent suffragette is found murdered. When she examines the body, Dody McCleland is shocked to realize that the victim was a friend of her sister—fueling her determination to uncover the cause of the protestor's suspicious death.
For Dody, gathering clues from a body is often easier than handling the living—especially Chief Detective Inspector Pike. Pike is looking to get to the bottom of this case but has a hard time trusting anyone—including Dody. Determined to earn Pike's trust and to find the killer, Dody will have to sort through real and imagined secrets. But if she's not careful, she may end up on her own examination table… Goodreads
Read the feature about Felicity Young from Book'd Out here
I just need to add a non-book item, well nearly… after a conversation on Twitter with one of my favorite authorsErin Kelly, I was persuaded to buy the box-set of Barbara Vine DVDs comprising of; Gallowglass, A Dark Adapted Eye and A Fatal Inversion which were on the BBC in the early 1990′s. Finding myself with a weekend to myself I really enjoyed watching the first two.  Along with this purchase I came across the box-set of five Minette Walters DVDs too, which were also filmed for the BBC, so I have plenty more spare hours to fill with two of my favorite authors on the small screen.