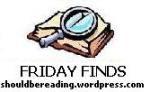 Hosted by Should be Reading
FRIDAY FINDS showcases the books you 'found' and added to your To Be Read (TBR) list… whether you found them online, or in a bookstore, or in the library — wherever! (they aren't necessarily books you purchased).
So, come on — share with us your FRIDAY FINDS!
So this week somehow I have some new finds from NetGalley, they were requested some time ago (of course!)
Now That You're Gone by Julie Corbin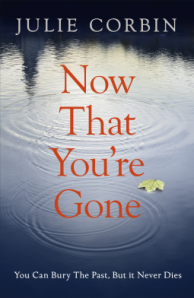 Blurb
When the body of Isla's brother, an ex-Marine and private investigator, is pulled from the River Clyde, she is convinced he was murdered. When the coroner declares Dougie's died of accidental drowning and rules out foul play, the police are happy to close the case. But Isla has other ideas.
Determined to find out what really happened the night Dougie died, and why he was even in Glasgow, she starts looking into his unsolved cases. What she finds will put her in grave danger and force her to question everything she thought she knew about those closest to her . . .Amazon
I also have a copy of The Winter Foundlings by Kate Rhodes. This is the third in the Alice Quentin series, this is actually two reads as I must read A Killing of Angels (the second in the series) too.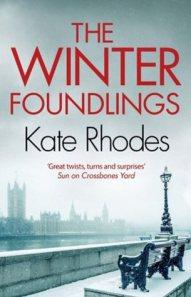 Blurb
The girl's body lay on the steps of the Foundling Museum. She was dressed all in white, and tagged with the number 12.
Britain's most prolific child killer, Louis Kinsella, murdered nine children before he was caught and locked away for life in Northwood high-security hospital. Now someone is carrying on his work. Four girls have disappeared in North London. Three are already dead…
Psychologist Alice Quentin is working at Northwood, hoping for space and time away from her hectic London life. But she'll do anything to save a child's life – even if it means sitting down with a charismatic, ruthless killer and putting herself in greater danger than ever before. Goodreads
I have acquired a copy of The Lie of You by Jane Lythell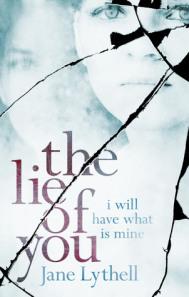 Blurb
To the outside world, Kathy is the very picture of a happy and fulfilled modern woman. She has a beautiful baby boy, a clever, handsome husband and a glamorous, high-powered job.
But not everybody is fooled. Her employee, Heja, knows the truth: the cracks in Kathy's marriage, her self-doubt, her fear of failure at work. Heja is perfectly placed to destroy Kathy's life. And if she succeeds, she can claim the one thing she wants most…Goodreads
and I have been lent a copy of 84 Charing Cross Road by Helene Hanff which my friend found (before me) at the book sale we went to a couple of weeks ago.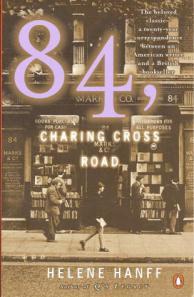 Blurb
It all began with a letter inquiring about second-hand books, written by Helene Hanff in New York, and posted to a bookshop at 84, Charing Cross Road in London. As Helene's sarcastic and witty letters are responded to by the stodgy and proper Frank Doel of 84, Charing Cross Road, a relationship blossoms into a warm and charming long-distance friendship lasting many years.
The same kind friend has also lent me a copy of Night Music by Jojo Moyes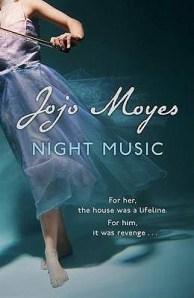 Blurb
The Spanish House is a hotch potch of designs, Georgian, Gothic and Moorish, as if whoever started it had simply got bored. It has long been known to locals as an architectural folly, and is now nearly derelict to boot.
When its reclusive owner dies intestate the Spanish House is left to his city-dwelling niece. For Isabel, recently widowed, the house is a potential lifeline – the only hope she has of providing for her two children without having to sell her most treasured possession. But for neighbor Matt McCarthy, the house is revenge – on the family who ruined his father. For his wife it's the key to the perfect family life, while a struggling property developer sees in it a whole new future.
As desires clash and intertwine, lives and loves are demolished – and the Spanish House becomes a true folly indeed . . .Amazon
What have you found to read this week?