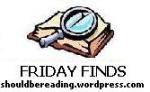 Hosted by Should be Reading
FRIDAY FINDS showcases the books you 'found' and added to your To Be Read (TBR) list… whether you found them online, or in a bookstore, or in the library — wherever! (they aren't necessarily books you purchased).
So, come on — share with us your FRIDAY FINDS!
This week I have just one addition from NetGalley, this is a book I'd dismissed as although I liked the author's first two books, Getting Rid of Matthew and its sequel Got You Back I didn't enjoy the next two…. then I saw a review and it sounded so good I couldn't resist seeing if Jane Fallon could weave her magic once more with Skeletons.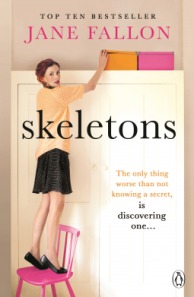 Blurb
It's not hers to share, but is it hers to keep?
If she tells her husband Jason, he might get over the shock but will he forgive her for telling the truth? She might drive a wedge through their marriage.
If she tells someone else in Jason's family – the family she's come to love more than her own – she'd not only tear them apart but could also find herself on the outside: she's never really been one of them, after all.
But if she keeps this dirty little secret to herself, how long can she pretend nothing is wrong? How long can she live a lie?
Jen knows the truth – but is she ready for the consequences? Amazon
Only one physical book made its way into my home this week, and I won it from Goodreads! So I am now the proud owner of The Boy That Never Was by Karen Perry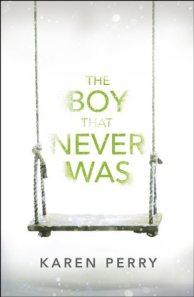 Blurb
Five years ago, three-year-old Dillon disappeared. For his father Harry – who left him alone for ten crucial minutes – it was an unforgivable lapse. Yet Dillon's mother Robyn has never blamed her husband: her own secret guilt is burden enough.
Now they're trying to move on, returning home to Dublin to make a fresh start.
But their lives are turned upside down the day Harry sees an eight-year-old boy in the crowd. A boy Harry is convinced is Dillon. But the boy vanishes before he can do anything about it.
What Harry thought he saw quickly plunges their marriage into a spiral of crazed obsession and broken trust, uncovering deceits and shameful secrets. Everything Robyn and Harry ever believed in one another is cast into doubt.
And at the center of it all is the boy that never was . .
The Writes of Woman wrote a fantastic review of We Are All Completely Beside Ourselves by Karen Joy Fowler
which has been put on my TBR.
Click on the cover to read the review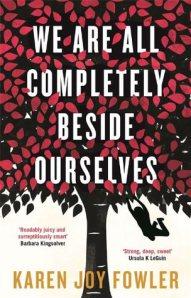 Blurb
Meet the Cooke family. Our narrator is Rosemary Cooke. As a child, she never stopped talking; as a young woman, she has wrapped herself in silence: the silence of intentional forgetting, of protective cover. Something happened, something so awful she has buried it in the recesses of her mind.
Now her adored older brother is a fugitive, wanted by the FBI for domestic terrorism. And her once lively mother is a shell of her former self, her clever and imperious father now a distant, brooding man.
And Fern, Rosemary's beloved sister, her accomplice in all their childhood mischief? Fern's is a fate the family, in all their innocence, could never have imagined. Goodreads
I've also added a yet to be released book, Before You Die by Samantha Hayes as I really enjoyed this author's last book Until You're Mine Before You Die is due to be published on 24 April 2014.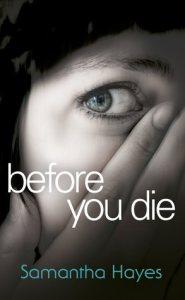 Blurb
Oh God, please don't let me die.
It has taken nearly two years for the Warwickshire village of Radcote to put a spate of teenage suicides behind it.
Then a young man is killed in a freak motorbike accident, and a suicide note is found among his belongings. A second homeless boy takes his own life, this time on the railway tracks.
Is history about to repeat itself?
DI Lorraine Fisher has just arrived for a relaxing summer break with her sister. Soon she finds herself caught up in the resulting police enquiry. And when her nephew disappears she knows she must act quickly.
Are the recent deaths suicide – or murder?
And is the nightmare beginning again? Goodreads
My last find is By Blood by Ellen Ullman which sounds just so intriguing I have a feeling I might own a copy before long!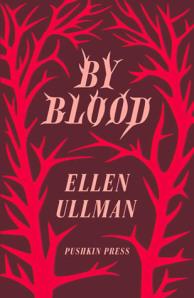 Blurb
A professor is on leave from his post a leave that may have been forced upon him. He may or may not be of sound mind. To steady himself, he rents an office in San Francisco. It is 1974, a time when free love and psychedelic ecstasy have given way to drug violence and serial killings. Through the thin office walls, the professor overhears the sessions of a therapist and a patient, and without knowing the patient s name or face he comes to know the details of her life, her family, her lovers. He inserts himself into her search for her "mysterious origins": a deeply troubling journey through displaced-persons camps, stolen children, and hidden pasts. Goodreads
I'd love to hear what you have found this week.