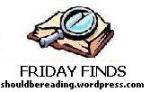 Hosted by Should be Reading
FRIDAY FINDS showcases the books you 'found' and added to your To Be Read (TBR) list… whether you found them online, or in a bookstore, or in the library — wherever! (they aren't necessarily books you purchased).
So, come on — share with us your FRIDAY FINDS!
After the intervention I was going to use this weeks Friday Finds to talk about books I have and plan to read on my holiday but… well the best laid plans and all of that. I have two new finds from NetGalley. First up is The Third Wife by Lisa Jewell, a writer I love so I am exceptionally pleased that Random House have given me a copy of this book which is due to be published 3 July 2014.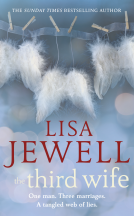 Blurb
In the early hours of an April morning, Maya stumbles into the path of an oncoming bus.
A tragic accident? Or suicide?
Her grief-stricken husband, Adrian, is determined to find out.
Maya had a job she enjoyed; she had friends. They'd been in love.
She even got on with his two previous wives and their children. In fact, they'd all been one big happy family.
But before long Adrian starts to identify the dark cracks in his perfect life.
Because everyone has secrets.
And secrets have consequences.
Some of which can be devastating… NetGalley
I also have a copy of Little Lies by Liane Moriarty, the author of The Husband's Secret. This book is being published by Penguin UK on 31 July 2014.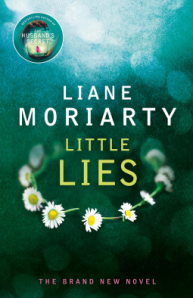 Blurb
She could hear men and women shouting. Angry hollers crashed through the soft humid salty summer night. It was somehow hurtful for Mrs Ponder to hear, as if all that rage was directed at her . . . then she heard the wail of a siren in the distance, at the same time as a woman still inside the building began to scream and scream . . .
When a harmless quiz night ends with an act of shocking violence, the parents of Pirriwee Public School can't seem to stop their secrets from finally spilling out. Rumours ripple through the small town, as truth and lies blur to muddy the story of what really happened on that fateful night . . . NetGalley
I also have a preview copy from a fellow blogger. I read excerpts from Ignoring Gravity on Sandra Danby's blog and she has kindly given me a copy for review purposes.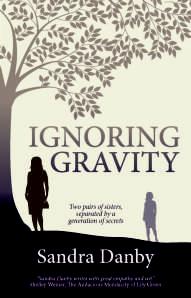 Blurb
Rose Haldane is confident about her identity. She pulls the same face as her grandfather when she has to do something she doesn't want to, she knows her DNA is the same as his. Except it isn't: because Rose is adopted and doesn't know it. Ignoring Gravity connects two pairs of sisters separated by a generation of secrets. Finding her mother's lost diaries, Rose begins to understand why she has always seemed the outsider in her family, why she feels so different from her sister Lily. Then just when she thinks there can't be any more secrets…
Ignoring Gravity is due to be published in September by the new publishing imprint which is a hybrid of Indie/traditional publishing BNBS (Britains Next Best Seller) you can pre-order a copy using their link here
I was also given a copy of The Summer Guest by Emma Hannigan to review for Lovereading.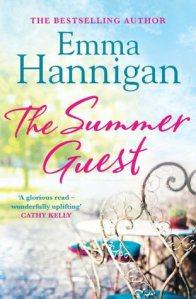 Blurb
Lexi and her husband Sam have put their heart and soul into renovating No. 3 Cashel Square. Lexi's mother thinks it's high time they had a baby, but Lexi's thriving art gallery keeps her more than busy. Plus her headstrong niece Amelie seems to have practically moved in. And then, just as summer arrives, a mysterious stranger knocks on the door. Kathleen Williams has come from America, longing to see the house in Cashel Square where she was born, over sixty years ago. Kathleen's visit is tinged with sadness but she finds comfort and laughter with Lexie and Amelie. Soon the three women are sharing their hearts, tears and secrets, little knowing their unexpected friendship will touch them all in more ways than they can imagine…
This is a physical book so is counting against the five books a month total although I did argue that the counter should start at the beginning of the month so it has been reset!
Now as that is far too many pretty covers with not a hint of murder and mayhem I also decided that my life wouldn't be complete without a copy of OxCrimes introduced by Ian Rankin this is a selection of stories from a wide array of crime writers and as such it is a must-have addition to my bookshelf.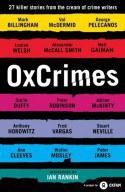 Blurb
OxCrimes is introduced by Ian Rankin and has been curated by Peter Florence, director of Hay Festival, where it will be launched in May. The stellar cast of contributors will include Mark Billingham, Alexander McCall Smith, Anthony Horowitz, Val McDermid, Peter James, Adrian McKinty, Denise Mina, Louise Welsh and a host of other compelling suspects. Goodreads
My favorite reviewer,,  FictionFan has reviewed a copy of this book.  To get more of a flavor of what treasures this has in store, pop over and read her review at FictionFan's Book Reviews
What have you found to read this week?