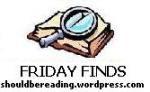 Hosted by Should be Reading
FRIDAY FINDS showcases the books you 'found' and added to your To Be Read (TBR) list… whether you found them online, or in a bookstore, or in the library — wherever! (they aren't necessarily books you purchased).
So, come on — share with us your FRIDAY FINDS!
Well after counting my TBR last weekend I shouldn't have anything to share with you today… but I do have a couple of additions to my reading list!
First up is a book I'm so excited to have as I have read the nine (yes, nine) previous books in the series and not only because there is a character called Cleo! Want You Dead by Peter James
is due to be published on 5 June 2014 by Pan Macmillan.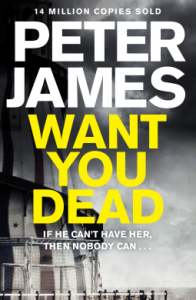 Blurb
IF HE CAN'T HAVE HER, THEN NOBODY CAN . . .
Virtual romance becomes a terrifying obsession in Want You Dead…
Single girl, 29, smouldering redhead, love life that's crashed and burned. Seeks new flame to rekindle her fire. Fun, friendship and – who knows – maybe more?
When Red Westwood meets handsome, charming and rich Bryce Laurent through an online dating agency, there is an instant attraction. But as their love blossoms, the truth about his past, and his dark side, begins to emerge. Everything he has told Red about himself turns out to be a tissue of lies, and her infatuation with him gradually turns to terror. Within a year, and under police protection, she evicts him from her flat and her life. But Red's nightmare is only just beginning. For Bryce is obsessed with her, and he intends to destroy everything and everyone she has ever known and loved – and then her too . . .
I have also been lucky enough to receive a copy of Keep Your Friends Close by Paula Daly which I have been coveting for quite some time along with her first book What Kind Of Mother Are You which I haven't read yet….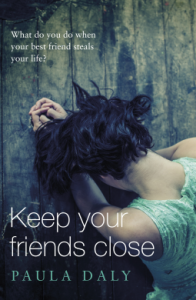 Blurb
Natty and Sean Wainwright are happily married. Rock solid in fact. So when Natty's oldest friend, Eve Dalladay, appears – just as their daughter collapses on a school trip in France – Natty has no qualms about leaving Eve with Sean to help out at home.
Two weeks later and Natty finds Eve has slotted into family life too well. Natty's husband has fallen in love with Eve. He's sorry, he tells her, but their marriage is over.
With no option but to put a brave face on things for the sake of the children, Natty embarks on building a new life for herself.
And then she receives the note.
Eve has done this before, more than once, and with fatal consequences…NetGalley
I also have a copy of The Telling Error by Sophie Hannah. I'm intrigued to read this one despite the fact that I found her last book, The Carrier, almost incomprehensible. I have both liked and disliked earlier books in the Culver Valley Crime Series so I will have to wait and see what side of the fence this one falls. Telling Error is due to be published on 24 April 2014 by Hodder & Stoughton.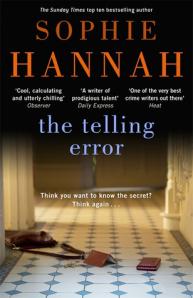 The amazing Lady Fanciful recommended a book after reading that I have a fascination with affairs, so I am now the proud owner of The End of the Affair by Graham Greene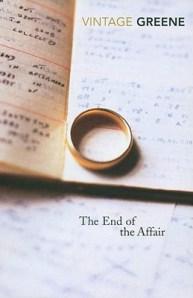 Blurb
The love affair between Maurice Bendrix and Sarah, flourishing in the turbulent times of the London Blitz, ends when she suddenly and without explanation breaks it off. After a chance meeting rekindles his love and jealousy two years later, Bendrix hires a private detective to follow Sarah, and slowly his love for her turns into an obsession. Amazon
My copy arrived yesterday and I'm trying to work out where in the schedule I can squeeze this book that  I am sure I'm going to love, after all it has an affair and obsession!
What have you found this week?