Art is where the heart is. This week: meditative ink line drawings, temporary tattoos for adults, a continuously reconfigured staircase installation, and so much more. Click through to see the Dwell staff's top internet finds this week. Happy Friday!
Slideshow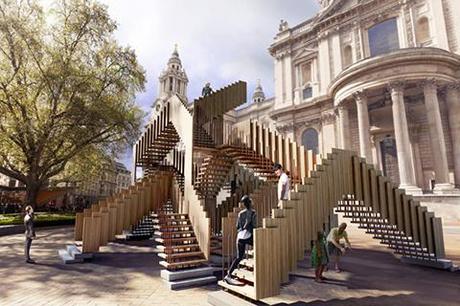 Erika: The Endless Staircase
Keep an eye on the staircases. They like to change…. The Tate Modern will be getting its very own Hogwarts-style staircase as part of the London Design Festival, beginning September 13. Commissioned by the American Hardwood Export Council (AHEC) and designed in collaboration with dRMM de Rijke Marsh Morgan Architects and Arup, the Endless Staircase, which is meant to be continuously reconfigured, will live just outside the museum. The installation will be open to the public through October 10. Image by Cityscape.