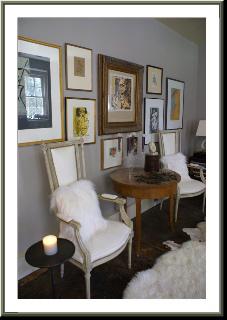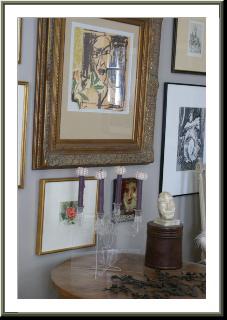 Hello all my dear friends and Happy Friday to you! Where has the time gone? It has been days since I have posted and I swear it seems just like yesterday. All is busy on the home front, everyone is keeping me on my toes, never a dull moment around here! 
A few Fridays have lapsed since I have featured a designer so I am ecstatic to bring you today a very creative, and talented, designer/artist from NC. I first came across VanCollier through Eatman's Inspire Me blog and colleague Betty Eatman Nelson. She sang the praises of Beth VanCollier and I quickly learned why. Not only is Beth an interior designer in Eastern NC but she is part of the duo VanCollier with her husband Chris that creates one of a kind accessories and furniture inspired from nature. I adore the Ginkgo Collection which includes a martini table, coffee table, sconces, and an extraordinary chandelier. These pieces are a designer's dream come true because they are unique and have character, many times difficult to find. I am very much looking forward to following VanCollier and seeing where life leads this talented duo.
Beth was kind enough to answer a few of my questions and give us a glimpse into her life as to what inspires her...I think you will be inspired too.
Thank you Beth!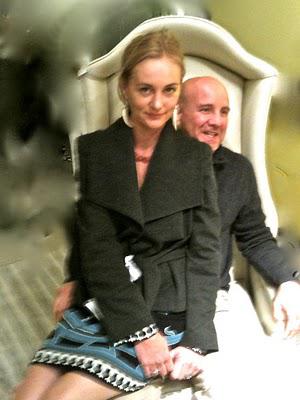 Where are you from? 
I'm from the original Washington, North Carolina. Yes, our town claims to be the first
Washington in America. My family and I renovated and live in the Old Tayloe Hospital on Main Street. The first floor houses our design business, the second floor is where we live and the third floor is our design studio where we fabricate several of our designs.
What led you into art and design? 
Design is my life. I was lucky enough to be born into a family of artists and musicians.
They continuously influenced me with color and rhythm. My father is Dutch and my mother is Southern. My childhood was a collision of 17th century Dutch still life paintings meet Pepsi and peanuts.
3. Describe your style.
My style is all about seeking out and collecting the unusual and unpredictable, yet it
has to be approachable, tangible. I love the search, the journey; it all makes my mind tick. I'm forever saying that a room should never dominate conversation. It should be sublimely comfortable for active lifestyles. My style is a bit like fashion, building a look around textures, colors and layering different things together carefully, choosing the perfect accessory. I would also say classic with a modern edge and particular attention to detail.
What are some of your favorite looks, accessories, items? 
For looks, I have to say Belgian designer and antiques dealer, Axel Vervoordt's
Venetian Palazzo on the Grand Canal. 
He has an incredible apartment on the piano nobile of the 15th c. Palazzo Alvera. It breathes of Heaven.
Favorite items : Louis XVI Bergeres, 17th century Flemish ebonized mirrors (Amy Perlin Antiques has the best), Fabrics from Fortuny, Linens from Rogers & Goffigon, Fine Paints of Europe, Oushak carpets, Heirloom silver, nubby Ginkgo branches and their leaves, Christian Liaigre's Parchemin console and found objects from the shoreline.
What other artists, designers do you admire and influence you? 
Most of all, I admire my husband, Chris Collier; he is my total inspiration and I am
overwhelmingly tickled he developed a line of furniture for VanCollier. Both Chris and I are indebted to our Uncle Jim Hawes of Caldwell-Beebe, Ltd. Uncle "Skip" continues to be our invaluable wealth of design knowledge, along with his shrewd guidance and, simply, his "stellar style" rocks!
Artist Willem de Kooning never fails to send me into the deep crevices of my mind. Love the classic designer Mr. Billy Baldwin; he was brilliant. A more recent influence is the decorative French artist, Claude Lalanne, who created beautiful and delicate organic furniture and accessories.
 What or who do you look to for inspiration?
The Greek and Roman section of the Metropolitan Museum of Art, The Corcoran, Gagosian Gallery, Robert Miller Gallery and the MOMA.
I Love Blogs~ Life of Style and What is James Wearing? are favorites! All of my shelter magazines littered in my office are inspirational, especially World of Interiors. Designer books are great reads, as well as looking at their projects. I recently purchased Billy Baldwin: The Great American Decorator, Downtown Chic by New York City–based couple Robert and Cortney Novogratz and Bunny Williams: Scrapbook for Living. When I get a skinny minute, I'll quickly search 1stdibs or Architectural Digest's new site. Peg Russell is revamping AD and I love it.
After searching through all the sites and blogs, I feel as if I have shopped the globe without leaving the office. Now, only my eyes are feeling the exhaustion.
A Day in the life of vanCollier
 Emails, texts, phone calls, installations, and client meetings fill much of most days.
These are the first items to check off the list each day after we get our two boys off to school. Currently, we are in production of vanCollier Designs furniture line. Lots of driving to the various workshops checking on designs and answering questions from the artists and craftsmen we rely on.
Describe your personal fashion. 
Since I am a little over 5' tall, I tend to wear platforms year round. I wear simple solid
designs and accessorize with earrings, from gold to animal tusks. Currently, I am working on a side project with the company, Taylor & Strand, who produce soft furnishings, accessories, and clothing. I am excited about the design of a tunic, which is made from marbleized silk, with French cuffs.
What can we expect to see in the future from vanCollier? 
More of the Ginkgo Collection, which will include standing lamp, side table, bed,
bookshelves, and a hanging fixture. The Malcolm Collection, which is our twist on Southern heritage, will consist of lighting, tables, and chairs. The Kountouris Line features coffee tables, tray table, and bench. Our upholstered collection consists of the Tuki sofa and Henk armchair. We are always exploring new ideas for future designs. Some of completed pieces are on display and for sale at Eatman's in Raleigh.
What books or magazines do you have on your nightstand?
Blood, Bones & Butter
by Gabrielle Hamilton,
Elle Decor, High Point Market Preview,
AD, British House and Garden, Veranda, the Bible, Michael Smith: Houses, House & Garden's Complete Guide to Interior Decoration, Style by John Saladino....
The Ginkgo Collection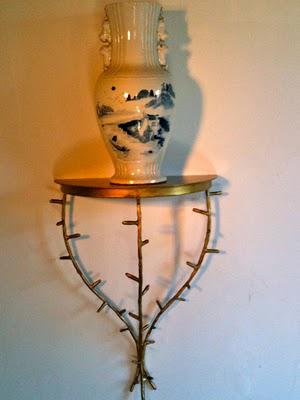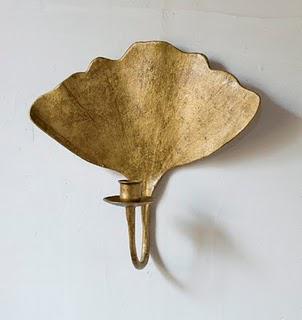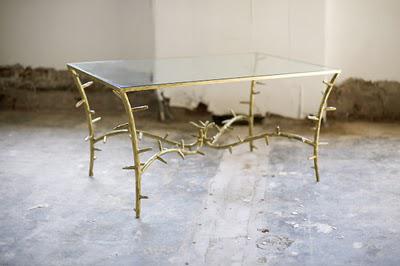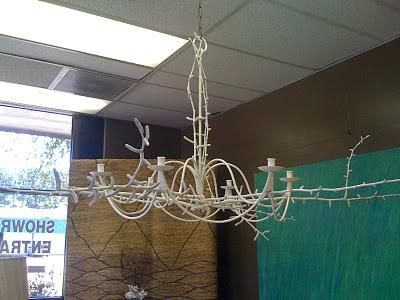 The VanCollier Portfolio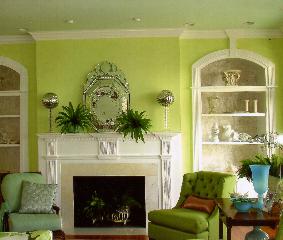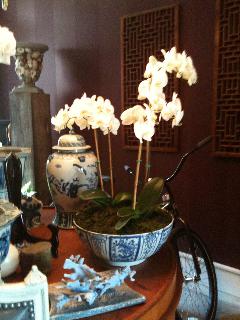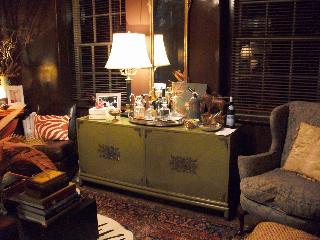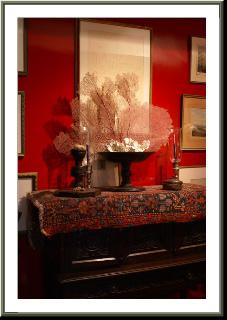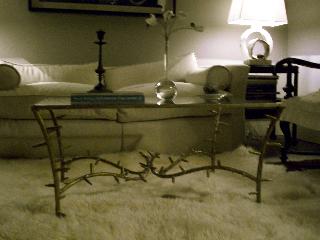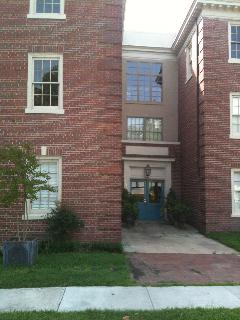 All images courtesy of VanCollier
Some pieces may be seen and purchased through Eatman's Carpet and InteriorsContact VanCollier [email protected]