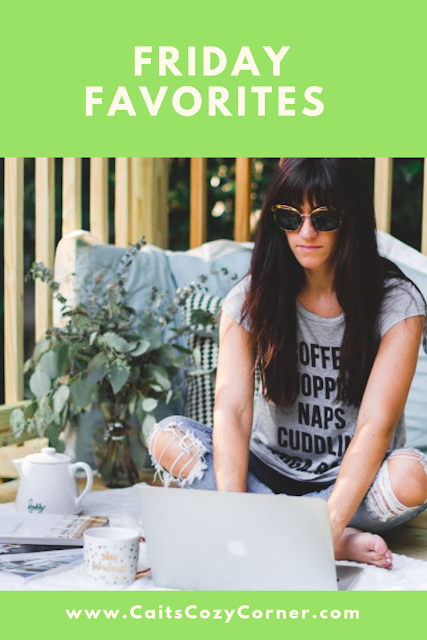 Happy Friday friends! What a week it's been and so thankfully that we're almost to the weekend! I've been pretty productive getting things done around the house, housework and all that jazz but then suddenly on Wednesday ( as I mentioned in my Instagram Stories ) I woke up feeling emotionally drained and exhausted. Maybe my head is just getting too cloudy but thankfully I felt better after a good night's sleep to enjoy Valentine's Day with my two cuties and my husband! What were your plans?! Zach and I just stayed in and ordered take out ( hello delicious poke bowl ) and watched two of our favorites shows; Greys and A Million Little Things!
Now I'm off to do a million and one things before a fun filled weekend with some girlfriends tomorrow plus finally getting rid of that bag of donated clothes I keep saying I'll give away. Anyone else?! Just me! I wanted to share a few of my favorite things with you all this week! Some are on sale, some are my most popular posts right now and one is a huge win!
1. How to tell if someone is toxic in five minutes 
2. GIVEAWAY on my Insta for some delicious protein bars you'll love ( brownie cookie dough! )
3. I found the cutest WEDGES and grabbed them in 2 popular colors for Spring!
4. Top 25 Trending Items on Amazon ( All Under $25 )
5. I can't stop listening to this song and def want to grab tickets if they come to Chicago
6. Adoring this weekend sweatshirt I found under $20!
7. My favorite at home work outs are a huge hit!
8.  I tried this scrub out and noticed a huge difference with my dark circles under my eyes!
9. Have you accomplished goals that scare you yet? Here's what I'm doing!
What are your plans this weekend?Are you celebrating a huge win at all?