Happy Friday! When I found out this week's Friday Fancies theme was Serious Sparkle, I was so excited because I LOVE sparkles (when I sweep the floors, I sweep up sparkly

dirt
)
!
There are a few lot of glittery DIY's that I want to make soon!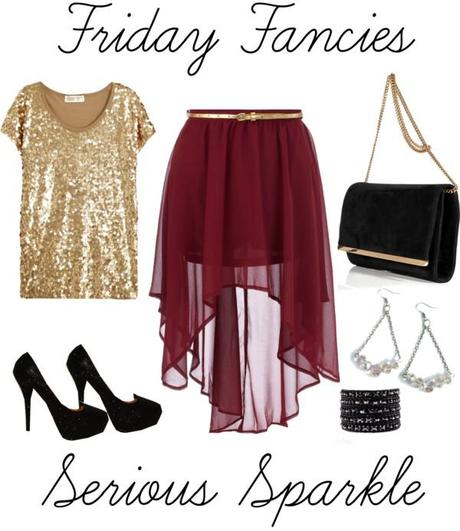 Top | Skirt | Shoes | Bag | Earrings | Bracelet
 I have two Christmas parties this weekend and I have no idea what I am going to wear...
 I went to Plato's Closet today to look for inexpensive outfits but I didn't find anything that was like YESSS! Haha ;)
You definitely become way more picky when you don't want to spend a lot of money!
 So I will be searching my closet today in hopes to find something

(I want)

to wear! :)
Have a great weekend! :)