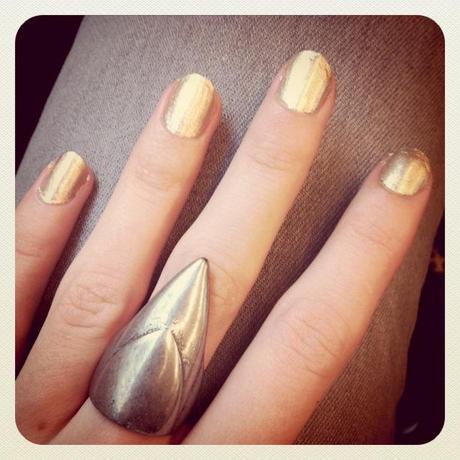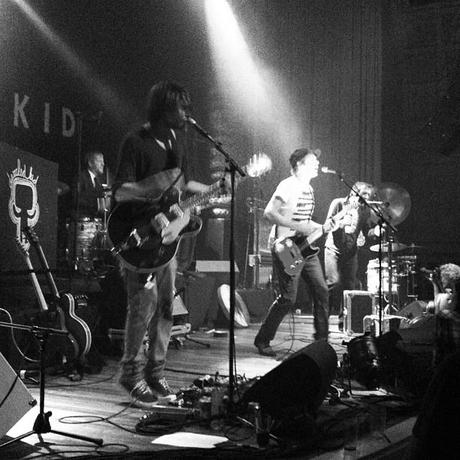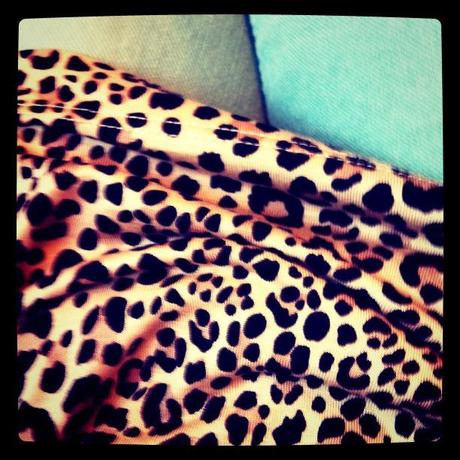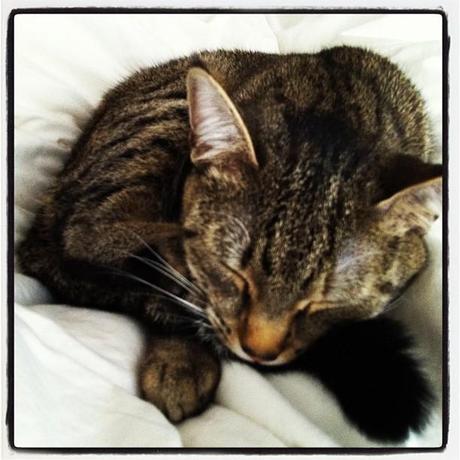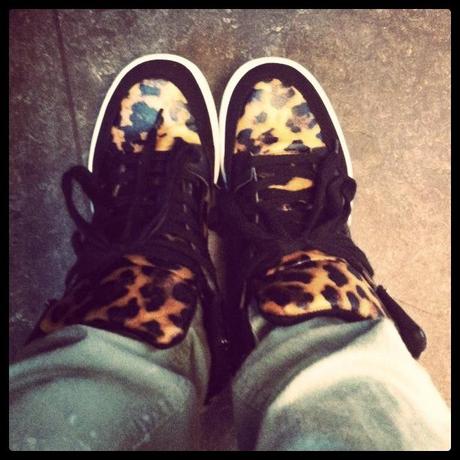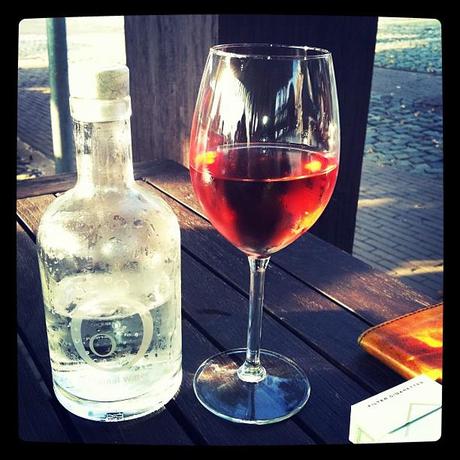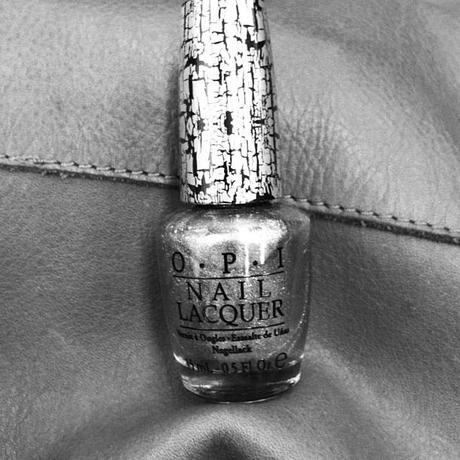 Another diary, showing you what I've been up to (and wearing) this week. This week wasn't that exciting, since I spent most of my time studying. Fortunately, it's an interesting subject (on how new media can change society), but still, I would have loved to enjoy this Indian Summer we have going on here in Holland a bit more. What you're looking at:
1. My gold metallic nails, and my Cheap Monday Hawk Ring (which I wear every day).2. My boyfriend and I went to see Dazzled Kid in Luxor Live. It's a great band from Amsterdam and live they are even better! You should check them out on YouTube. I'm a fan!3. Wearing leopard on my way to school.4. My cute little kitty, sleeping. I can get so jealous with her, since she has nothing to worry about, no to do-lists. All she does is sleep, eat, and play. And get cuddled a LOT, by me.5. Wearing my new leopard sneakers! They are so comfy and funky at the same time!6. Having drinks in the sun with my boyfriend. I did get to enjoy the sun a little this week, fortunately.7. My new OPI silver shatter nail polish! I already had a black shatter nail polish, but this silver one brings shatter to a whole different level. I'll show you soon!
I hope you have a lovely weekend! What are you up to this weekend?