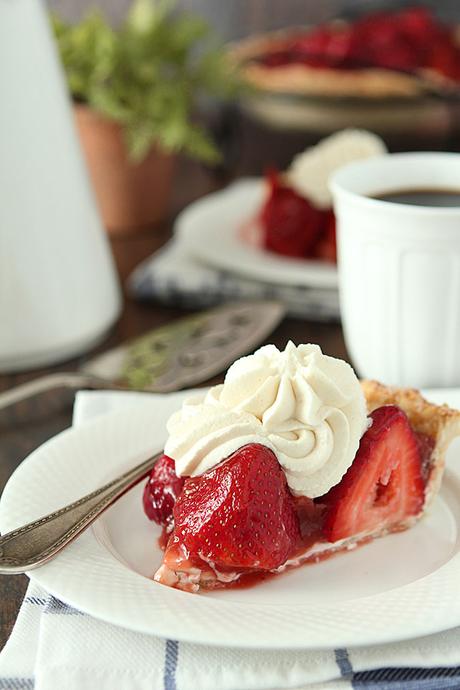 This Fresh Strawberry Pie is such a simple dessert but no matter, it will create a legion of devotees. It's really best when strawberries are at the height of their season so grab some now and let's get this made!
The recipe originally came from a copy of a 1970's version of The Better Homes and Gardens New Cookbook. Although not so new anymore; this was the very first cookbook someone gave to me so it's more than 15 35 years old! It's not where I go to find the most elegant recipes or inspiration but it's still my best resource for weights, measures and substitutions. Not to mention a couple of long time favorites including this pie and my Sour Cream and Bacon Potato Salad.
You might wonder why it took me so long to publish this dessert. Maybe because it is so simple? I've even dolled it up for the blog with this Strawberry Tart with Chocolate Ganache and Mascarpone Cream but this is the version I make the most. Simple, elegant, delicious.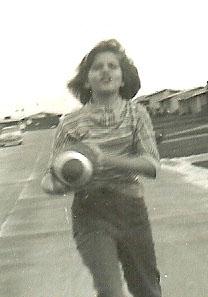 That book and this recipe certainly bring back a lot of memories of my first trials in the kitchen when I was just a girl. Yes
that
girl - proud I could catch a football AND make a great dessert! And you've heard me say I'm tall...seems back in the 'olden days' I was tall AND skinny...hence the years of being called 'Jolly Green Giant.' But I wasn't really green; except like the Hulk when someone called me that! Anyway I digress...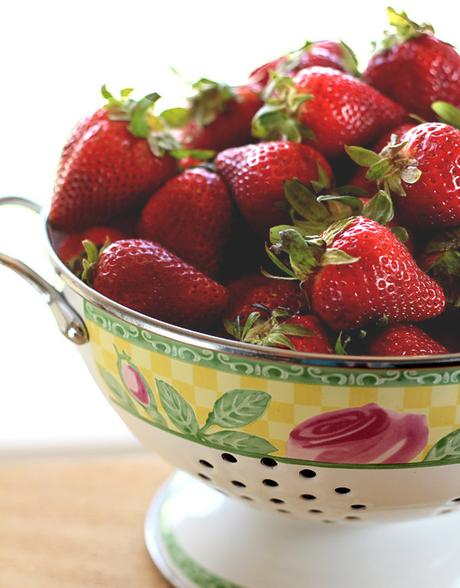 The original recipe simply called for fresh strawberries to be placed into a pie shell with a strawberry flavored glaze poured over the fruit. It tasted great but anything leftover in the pie pan resulted in a mushy bottom crust, so I decided long ago to add a layer of cream cheese sweetened with sugar and vanilla to act as a barrier between the crust and the filling.
Sometime in the past several years, I decided to start using Mascarpone cheese in lieu of the cream cheese. Mascarpone has a mellower tang than cream cheese and is richer and more buttery so it's elevated this dessert once again. In a pinch, I'll still use cream cheese, but use mascarpone cheese if it's available, it's meant to be paired with fruits and is divine in this Fresh Strawberry Pie. It was a bonus to the flavor too; the crisp shell, that sweet creamy layer and fresh berries were even better according to my testers (OK, family) and me!
Although originally done in a pie shell, I've also used a tart pan; so either work for this recipe but the pie shell just means more berries...that's good right? Lot of berries piled high just looks so pretty and who doesn't want their desserts to look pretty!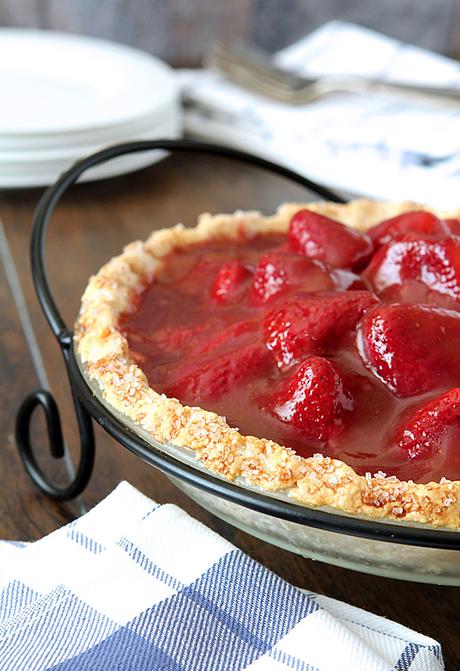 The addition of balsamic vinegar was a nod to a trend of the day pairing this wonderful vinegar with fruits, but it's a good one. Not super noticeable actually but it does take the glaze to a higher level and the extra bonus is the richer color too. The original recipe calls for adding food coloring to the glaze and I have always sort of hated that. While the glaze color is not the same bright red as it is with the artificial ingredient, as long as your berries are red and plump and juicy it doesn't matter; they are the star. There is nothing better for a summertime dessert; easy to make, fresh and so delicious!
I used my favorite pie crust recipe this time around but I've also used the Pillsbury pie crusts that you roll out into your own pie plate. Make whatever works for you but just make it!
Serves Serves 6-8
15 minPrep Time
10 minCook Time

Save Recipe
Ingredients
Instructions